This section for SPECULATION
Where Are All The Aliens?

Published on Jun 20, 2013

In this short explainer video, Universe Today publisher investigates the riddle of the Fermi Paradox;

if the Universe is big, and old, and there are countless habitable worlds, why do we see no evidence of life? Where are all the aliens?


Dan Werthimer at Cal Day: Are We Alone? SETI@home and the Search for ET
The Accompanying Seti Poster
Seth Shostak: ET is (probably) out there — get ready

Published on Jul 15, 2015
SETI researcher Seth Shostak bets that we will find extraterrestrial life in the next twenty-four years, or he'll buy you a cup of coffee.

At TEDxSanJoseCA, he explains why new technologies and the laws of probability make the breakthrough so likely — 

and forecasts how the discovery of civilizations far more advanced than ours might affect us here on Earth. (Filmed at TEDxSanJoseCA.)

TEDTalks is a daily video podcast of the best talks and performances from the TED Conference, 

where the world's leading thinkers and doers give the talk of their lives in 18 minutes (or less).

 Look for talks on Technology, Entertainment and Design -- plus science, business, global issues, the arts and much more.

 




Find closed captions and  translated subtitles in many languages

Follow TED news on Twitter:




 Subscribe to our channel
Category
Science & Technology
License
Standard YouTube License

---
This site for Quantum entanglement from Australia!!!
This site dedicated to Interstellar Probes Theory
Here is Interstellar probes links page
Click here for Worm Holes!
For a more speculative look at worm holes Speculate on Worm holes
Click here Where are the ets?????

Here is the web site of the American Museum of Natural history Seti Exibit!
Here is another site with UFO/ET etc. data Ellie's World - Crystalinks.com!
Nocola Tesla searched for ET here is Teslas' Patent list on CD ROM
Here is a Speculative Blog
---
A good possibility of Habitable Planets?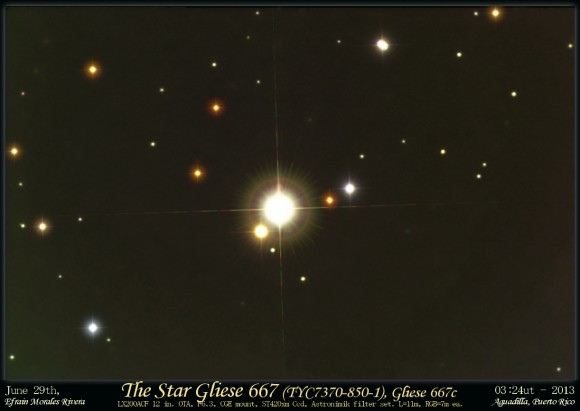 The nearby triple star system Gliese 667, taken on June 29, 2013.
 Credit and copyright: Efrain Morales, Jaicoa Observatory, Puerto Rico.

Here is a great new observation of the triple star system Gliese 667
 from astrophotographer Efrain Morales of the Jaicoa Observatory in Puerto Rico.
 Recently, one of the stars, 667 C was found to have perhaps seven planets orbiting it!
 If all seven planets are confirmed, the system would consist of three habitable-zone super-Earths,
 two hot planets further in, and two cooler planets further out. Scientists say that the ?f? planet
 is ?a prime candidate for habitability.?
 
Living on Kepler 186F?????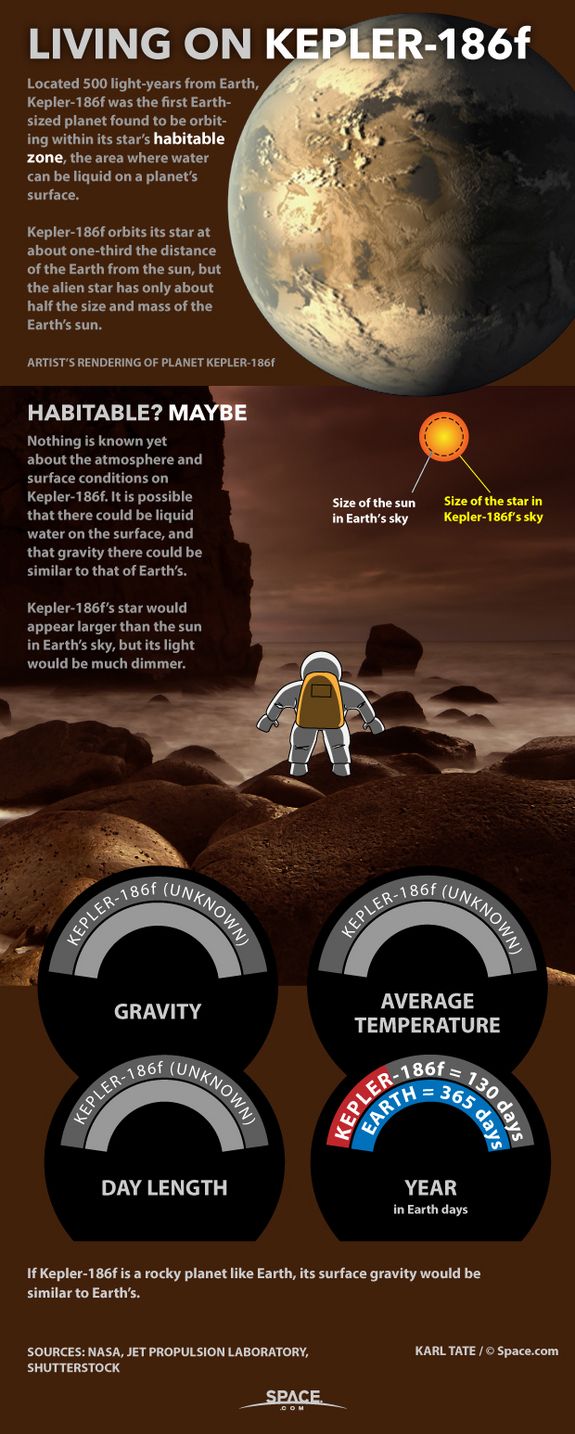 Living on an Alien Planet: Exoplanet Kepler-186f (Infographic) By Karl Tate, Infographics Artist Chart 

 speculates about conditions on Kepler-186f, a planet of another star. 

 
Anybody out there??

---
This section for Michio Kaku
---
HERE is his main webiste MKAKU.org
AND here is article on The Physics of extraterrestrial civilizations
SETI talk leads to confrontation over nature of extraterrestrial life (Video)?

A lecture given by SETI scientist, Dr. Jill Tarter at the Paramount Theater in Charlottesville, Virginia on Monday night October 27th 

saw some uncomfortable moments when an audience member confronted the celebrated astronomer with notions that the organization was 

involved in a cover-up of what he thought was the reality of an extraterrestrial presence on planet Earth. SETI is an acronym 

for a group of radio astronomers meaning: The Search for Extra Terrestrial Intelligence.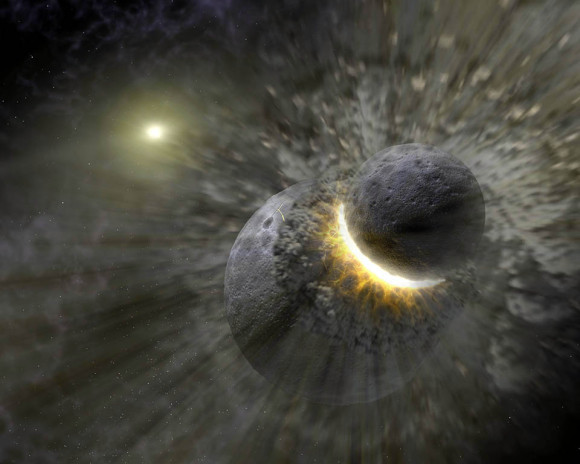 This artist concept illustrates how two large, planet-sized objects could collide to create clumps of material

in orbit around a star. They'd also create a lot of dust, which would glow in infrared light, something not seen around the Kepler star.

Credit: NASA/JPL-Caltech/T. Pyle (SSC)

---
SETI Institute Undertakes Search for Alien Signal from Kepler Star KIC 8462852
by BOB KING on OCTOBER 21, 2015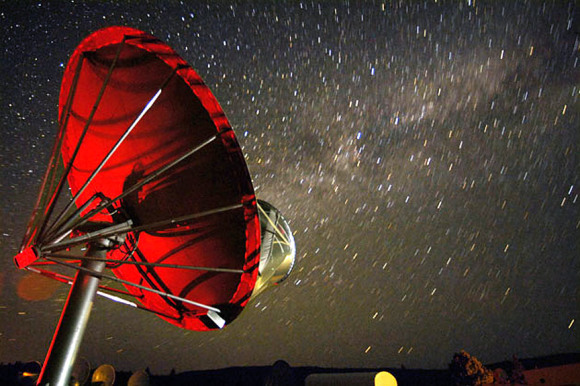 One of the 42 dishes in the Allen Telescope Array that will remain trained on KIC  8462852

through the end of next week gathering fresh data on the enigmatic star. 

Credit: Seth Shostak / SETI Institute


Comet or Alien Megastructure? by BOB KING on OCTOBER 16, 2015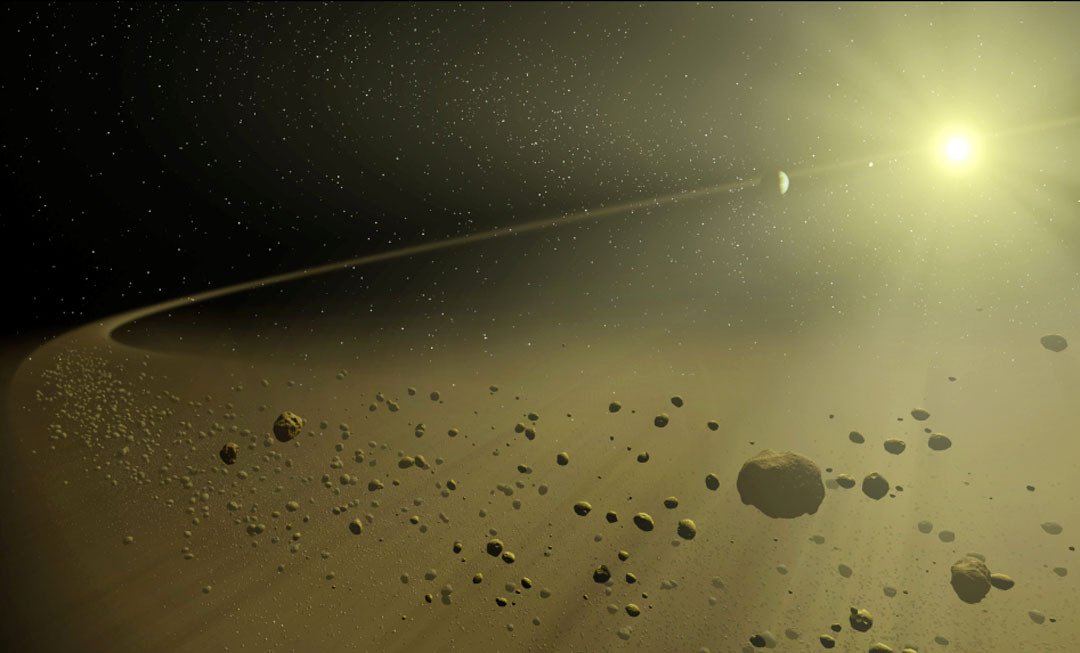 Something other than a transiting planet makes KIC 8462852 fluctuate wildly and unpredictably in brightness.

 Astronomers suspect a crumbled comet, but the cause remains a mystery. 

 Credit: NASA

Astronomy Cast Ep. 388: Megastructures by FRASER CAIN on OCTOBER 19, 2015

This week astronomers announced an unusual transit signal from another star. Although it's most 

likely a natural phenomenon, one remote possibility is that this is some kind of alien megastructure. 

Freeman Dyson and others have considered this idea for decades. Today we'll talk about the kinds of structures 

that aliens might want to build.


THe ALLEN RADIO TELESCOPE ARRAY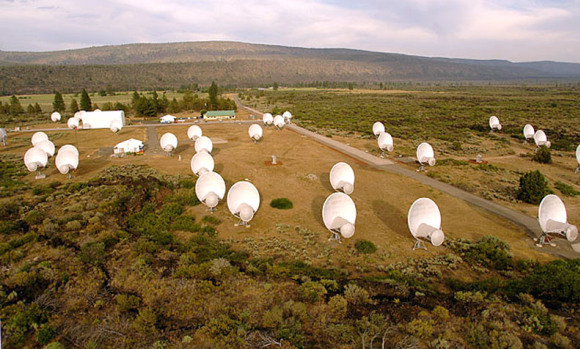 SThe Allen Telescope Array (ATA) is a "Large Number of Small Dishes" (LNSD) array designed to be highly effective 

for simultaneous surveys undertaken for SETI projects (Search for Extraterrestrial Intelligence) at centimeter wavelengths.

Credit: Seth Shostak / SETI Institute

Radio waves absent from the reputed megastructure-encompassed Kepler star?
by DAN MAJAESS on NOVEMBER 9, 2015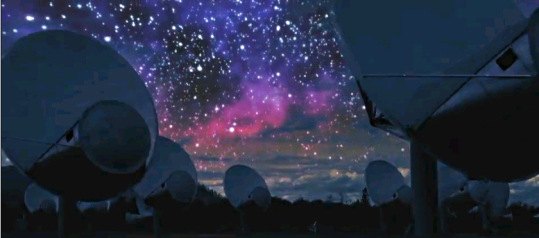 Radio observations were carried out from the Allen Telescope Array of the reputed megastructure-encompassed star KIC 8462852.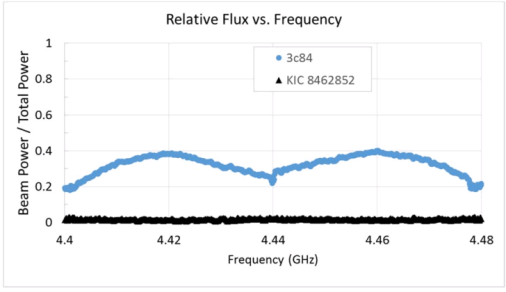 Fig 1 from Harp et al. (2015) conveys the lack of radio waves emerging from the star KIC 8462852 (black symbols), 

however there were sensitivity and coverage limitations (see text).  The signal emerging from the quasar 3c84 is shown via blue symbols.

SETI Searches 'Alien Megastructure' For Signs Of Intelligence;
Results Of The 'Most Mysterious Star In The Universe' Could Come This Week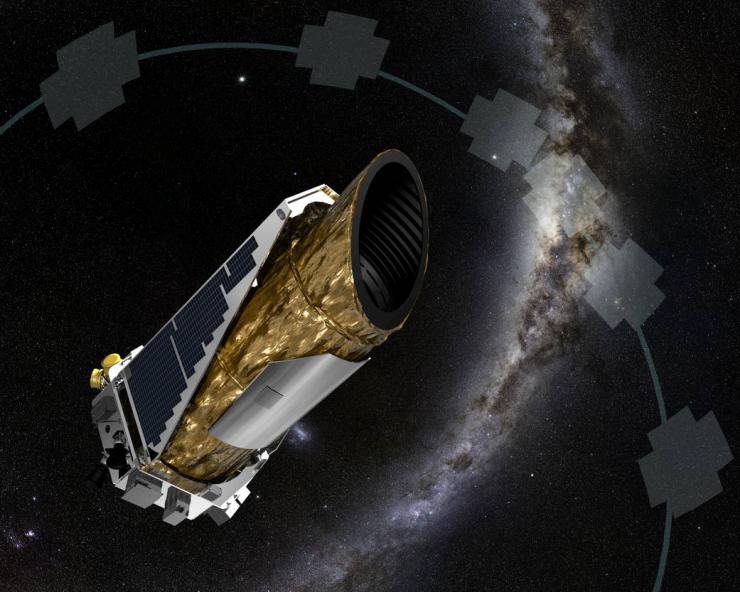 The hunt for an alien megastructure has made for sensational headlines, but what are the chances of finding something? 

Pictured is an artist's impression of Kepler, the spacecraft that observed the distant star KIC 8462852. 

NASA Ames/JPL-Caltech/T Pyle

What Is A Dyson Sphere?

Published on Sep 19, 2013
A Dyson Sphere is a megastructure that could be built around a star to harness all the solar energy it gives off.

In this video we talk about the different kinds of Dyson Spheres, Dyson Clouds and other megastructures that could be built -

 and how we might even detect them from Earth. 

---