William Bacon's Homepages/Habitable Zone subpage

---
---
---
This page was last updated on August 4, 2018
---
William Bacon's Habitable Zone subpage Page Index
WITH ALL THESE NEW PLANETS FOUND IN THE HABITABLE ZONE,
MAYBE IT'S TIME TO FINE TUNE THE HABITABLE ZONE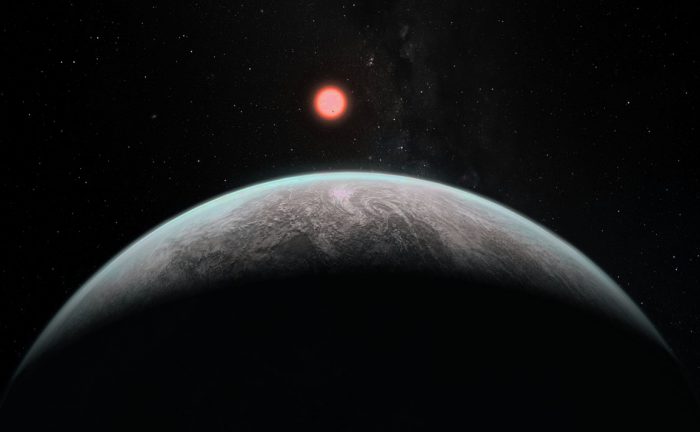 Artist's impression of how an an Earth-like exoplanet might look.
 Credit: ESO.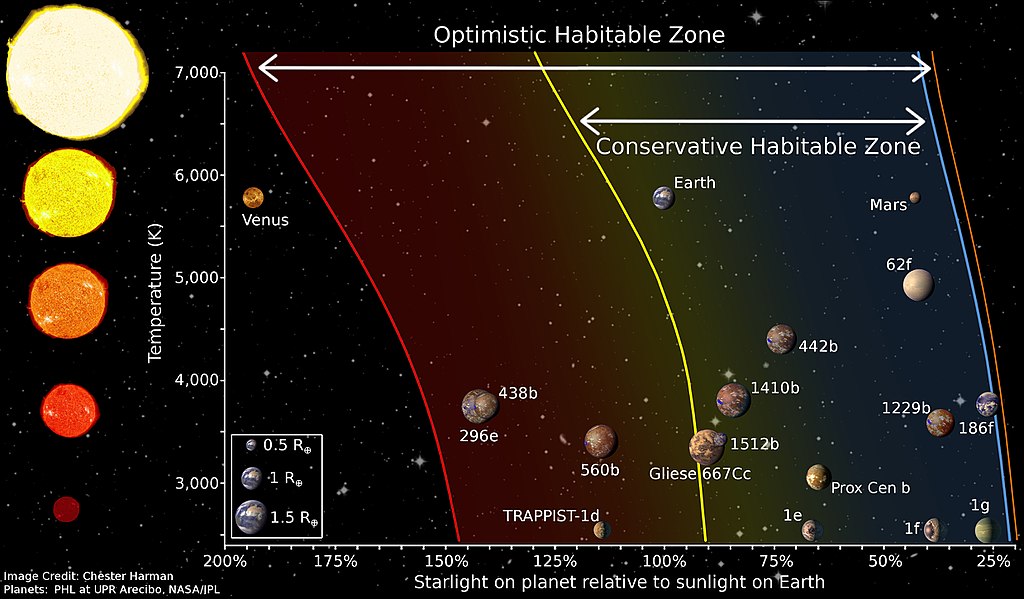 A diagram depicting the Habitable Zone (HZ) boundaries, 
and how the boundaries are affected by star type.
 Credit: Wikipedia Commons/Chester Harman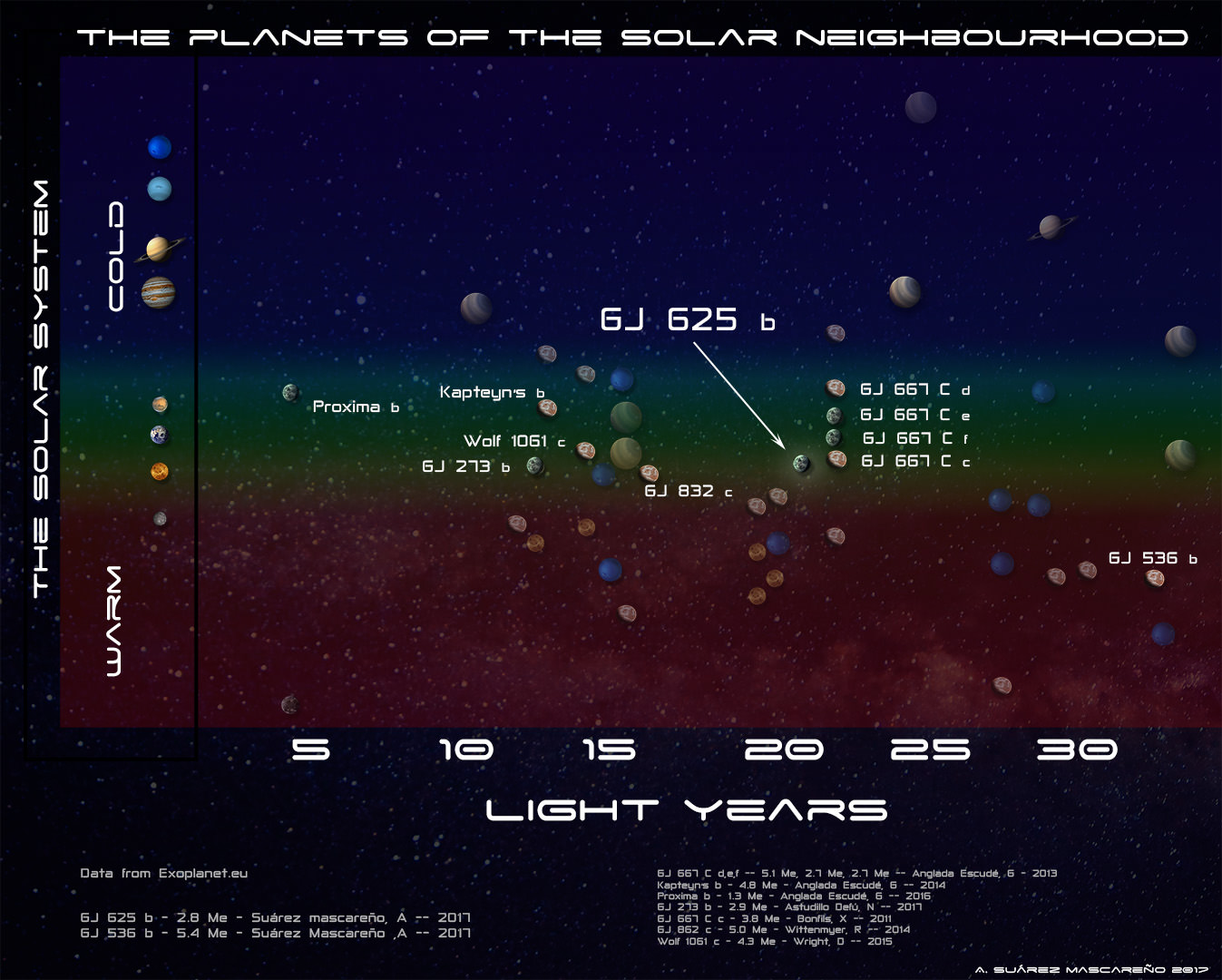 Diagram showing GJ 625's habitable zone in comparison's to the Sun's. 
Credit: IAC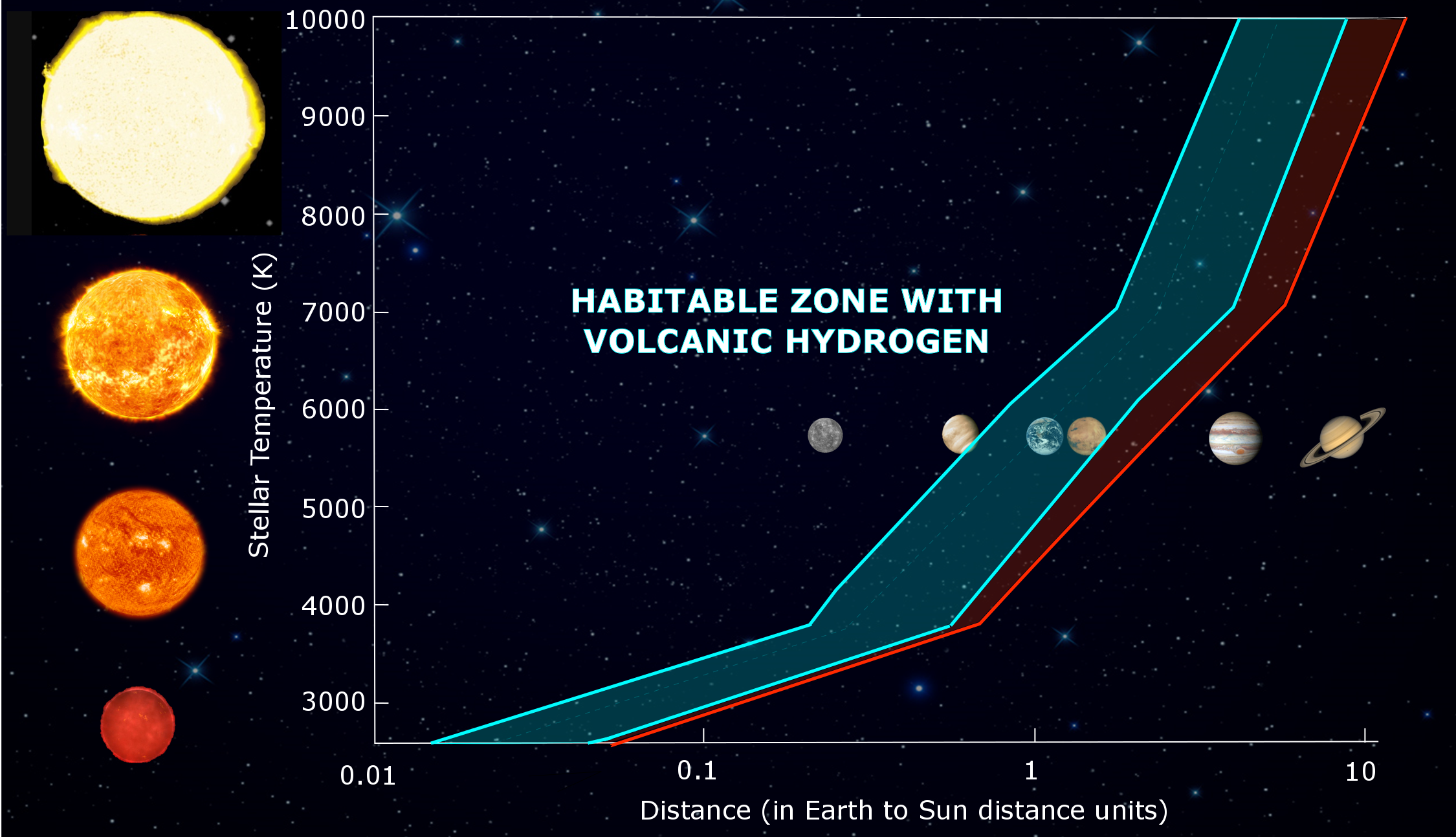 Stellar temperature versus distance from the star compared to Earth 
for the classic habitable zone (shaded blue)
 and the volcanic habitable zone extension 
 Credit: R. Ramirez, Carl Sagan Institute, Cornell

What Is The Habitable Zone?

We've found hundreds of exoplanets in the galaxy. But only a few of them have just the right
 combination of factors to hold life like Earth's.


---
Click here to return to top of page
---