William Bacon's Homepages/ARTEMIS MISSIONS

---
---
---
This page was last updated on August 15, 2023
---
INTRODUCTION
Status of the Deep Space Network
About the Deep Space Network: Space Communications and Navigation
NASA's Digital Orrery
MAST: Barbara A. Mikulski Archive for Space Telescopes
Map of the Universe from Johns Hopkins University and others.....

Johns Hopkins University (JHU) continues to pad its space community résumé with their interactive map, "The map of the observable Universe",
 that takes viewers on a 13.7-billion-year-old tour of the cosmos from the present to the moments after the Big Bang.
 While JHU is responsible for creating the site, additional contributions were made by NASA, the European Space Agency,
 the National Science Foundation, and the Sloan Foundation.

JWST's weekly observing schedule:
NASA's Unverse of Learning
An Integrated AstroPhisics STEM Learning and Literacy program
---
Click here to return to top of page
Artemis 1 is Launching in February, 2022
The Artemis 1 Mission profile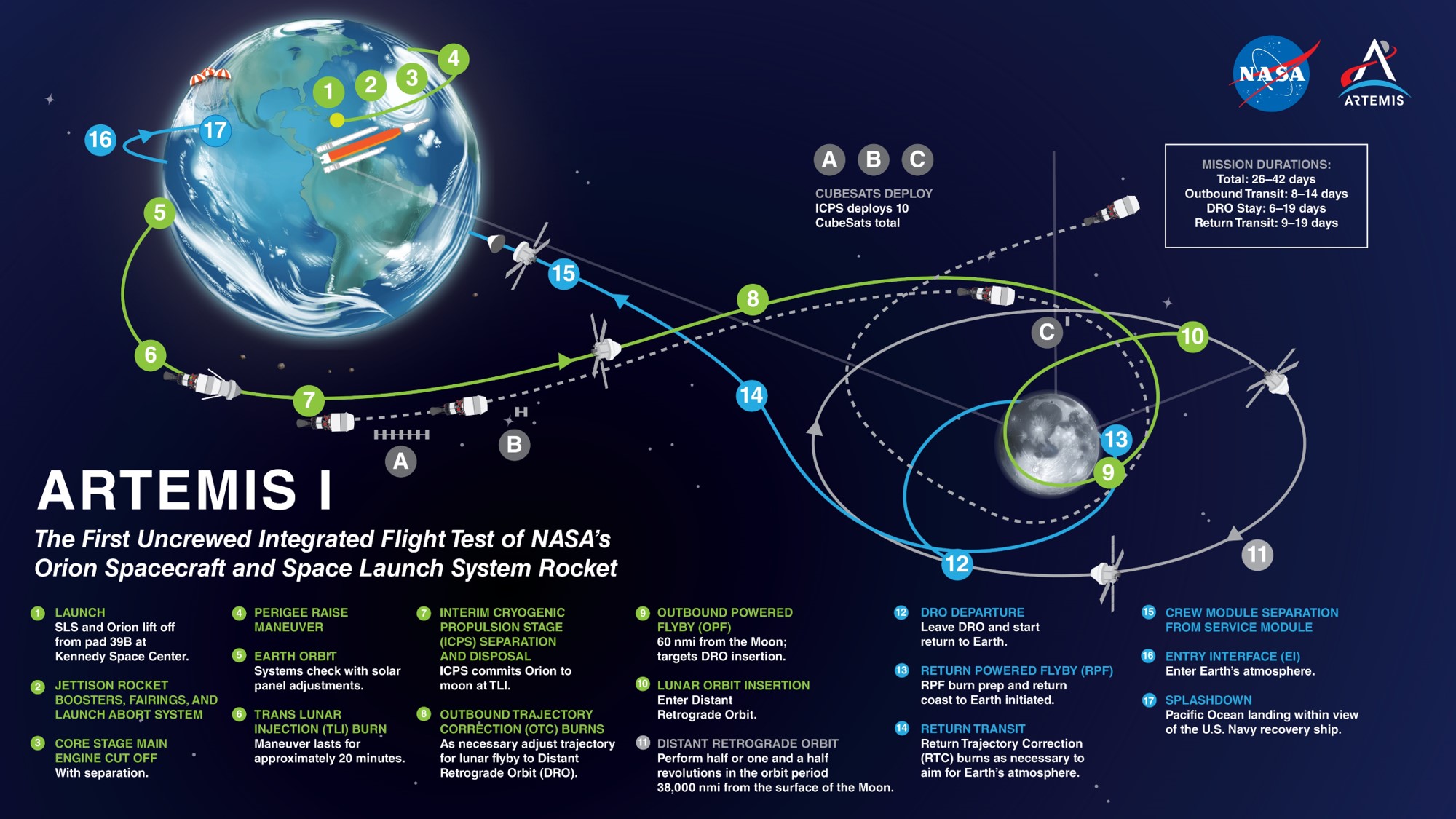 Mission Map as of October 2021
Graphic showing the mission plan for Artemis 1. NASA.

Artemis I: NASA's Plans to Travel Beyond the Moon

Artemis 1 will be the first integrated test of NASA's deep space exploration systems:
 the Orion spacecraft, Space Launch System (SLS) rocket and the ground systems at
 Kennedy Space Center in Cape Canaveral, Florida. The first in a series of 
 increasingly complex missions, Artemis I will be an uncrewed flight test 
 that will provide a foundation for human deep space exploration,
 and demonstrate our commitment and capability to extend human existence to the Moon and beyond.
 
During this flight, the spacecraft will launch on the most powerful rocket in the world
 and fly farther than any spacecraft built for humans has ever flown. It will travel 280,000 miles
from Earth, thousands of miles beyond the Moon over the course of about a three-week mission.
 Orion will stay in space longer than any ship for astronauts has done without docking 
 to a space station and return home faster and hotter than ever before.
 
With this first exploration mission, NASA is leading the next steps of human exploration 
into deep space where astronauts will build and begin testing the systems near the Moon
 needed for lunar surface missions and exploration to other destinations farther from Earth, including Mars. 

 Learn more at:

#artemis


 Download link:


Editor: Sonnet Apple
Music: Universal Production Music/"The Wraith"

---
Click here to Jump to Universetoday's associated Pages
---
Click here to return to top of page
---
The Artemis 2 Mission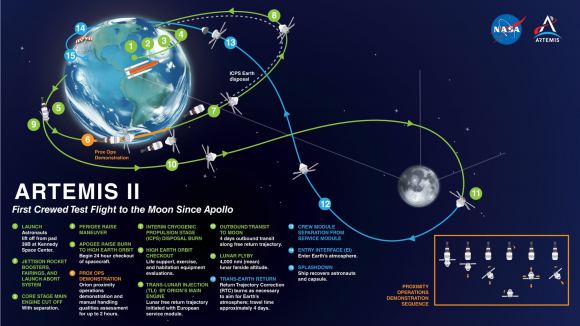 Illustration of the flight path of the Artemis II mission.
 Credit: NASA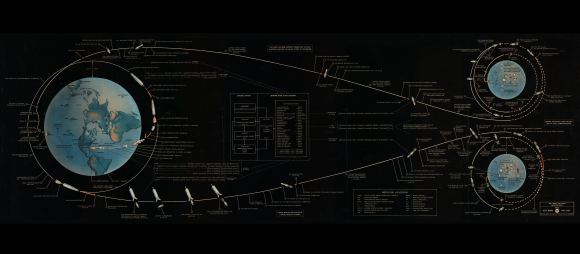 NASA created this chart in 1967 to illustrate the flight path and key mission events
for the upcoming Apollo missions to the Moon.
 Credit: NASA

---
Click here to Click here to Associated pages from universetoday
---
---
Click here to return to top of page
---