Messier 87 – the Virgo A Supergiant Galaxy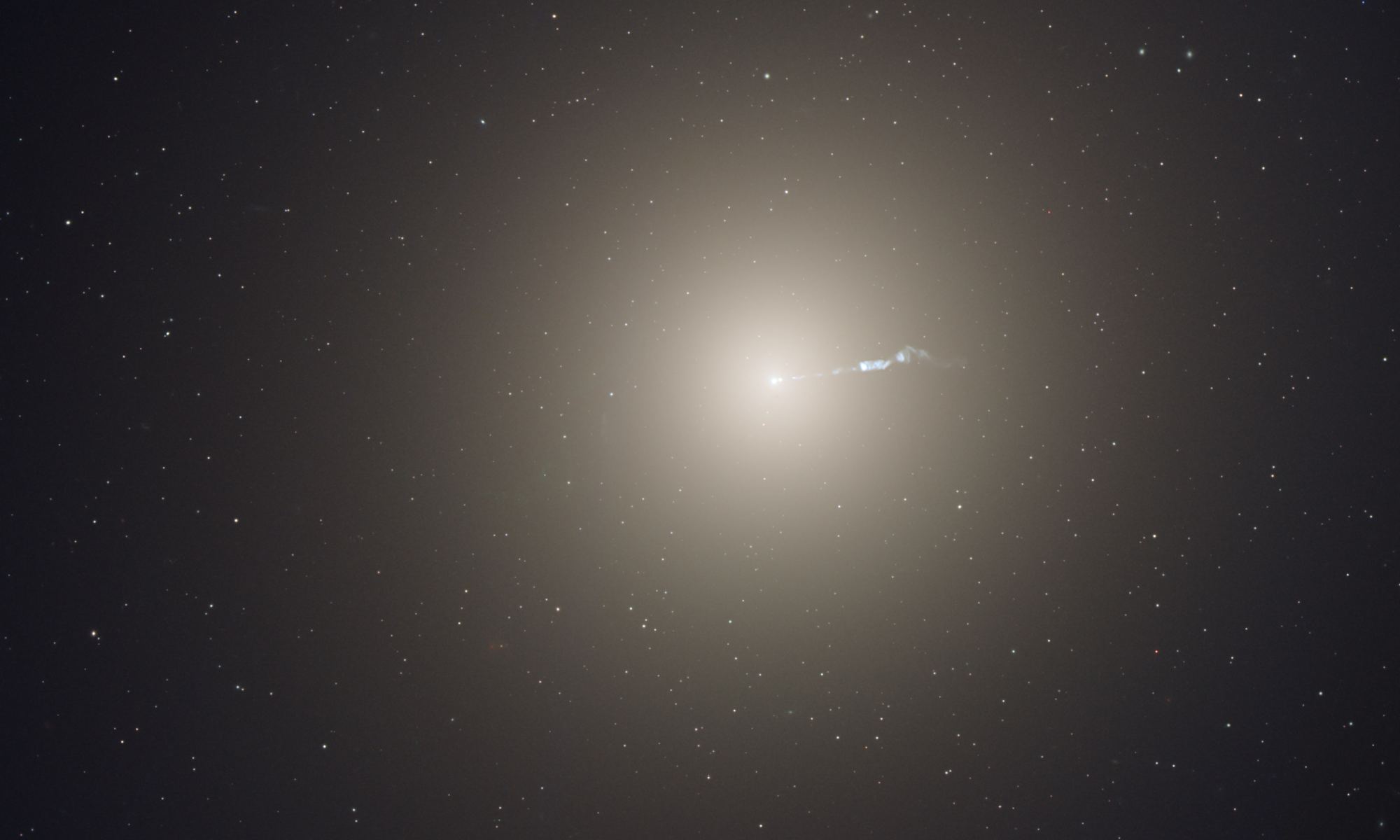 During the 18th century, famed French astronomer Charles Messier noticed the presence 
of several "nebulous objects"  while surveying the night sky. Originally mistaking
 these objects for comets, he began to catalog them so that others would not make the same mistake.
 Today, the resulting list (known as the Messier Catalog) includes over 100 objects
 and is one of the most influential catalogs of Deep Space Objects.

Hubble Follows Spiral Flow of Black-Hole-Powered Jet or Space Slinky

Taken over a 13-year span, this sequence of Hubble images reveals changes in a 
black-hole-powered jet of hot gas in the giant elliptical galaxy M87. These images 
are part of a new time-lapse movie that shows hot plasma spiraling along magnetic 
field lines generated by the supermassive black hole.

Credit: NASA/ESA/E. Meyer, W. Sparks, J. Biretta, J. Anderson, S.T. Sohn,
 and R. van der Marel (STScI)/C. Norman (JHU)/M. Nakamura (Academia Sinica)

M87 in 60 Seconds (HIGH DEFINITION)
Super-volcano M87 in 60 Seconds (High Definition)

This composite image from NASAs Chandra X-ray Observatory with radio data
 from the Very Large Array shows a cosmic volcano being driven by
 a black hole in the center of the M87 galaxy.

What Comes After Photographing a Black Hole's Event Horizon? Could we see the Photon Ring?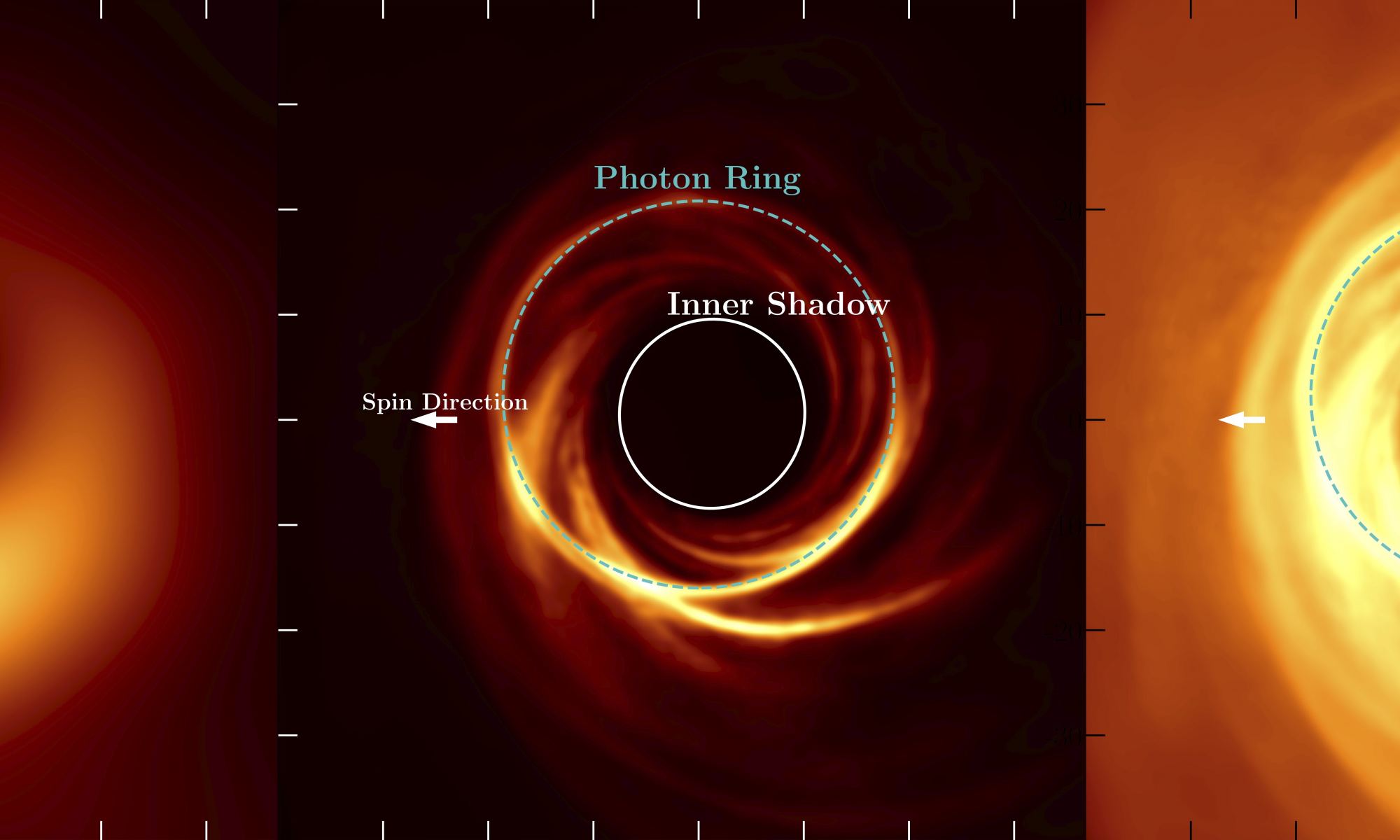 In 2019 the Event Horizon Telescope (EHT) gave us the first direct image of a black hole.
 On one hand, the image it produced was rather unimpressive. Just a circular blur of light
 surrounding a dark central region. On the other hand, subtle characteristics of the
 image hold tremendous information about the size and rotation of the black hole.
 Most of the details of the black hole image are blurred by the limits of the EHT.
 But the next generation EHT should provide a sharper view,
 and could reveal the dark edge of a black hole's event horizon.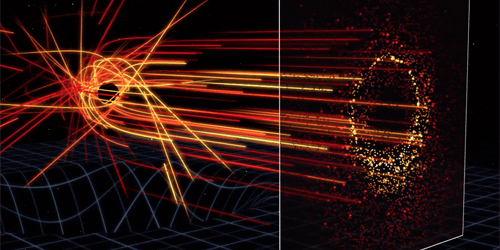 How strongly lensed light creates a photon ring.
 Credit: Center for Astrophysics, Harvard & Smithsonian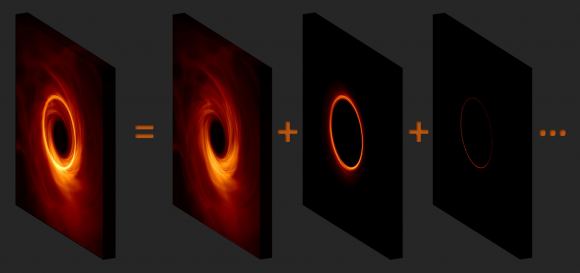 Different photon paths create layers of light.
 Credit: George Wong (UIUC) and Michael Johnson (CfA)

---
---
Topics on Gravity Waves
GraceDB — Gravitational Wave Candidate Event Database
Animation of a gravity well



---
Thanks to the LASER Interferometer Observatory (LIGO)
---
OCTOBER 24, 2018 BY MATT WILLIAMS It Could be Possible to Transfer Data Through Gravitational Waves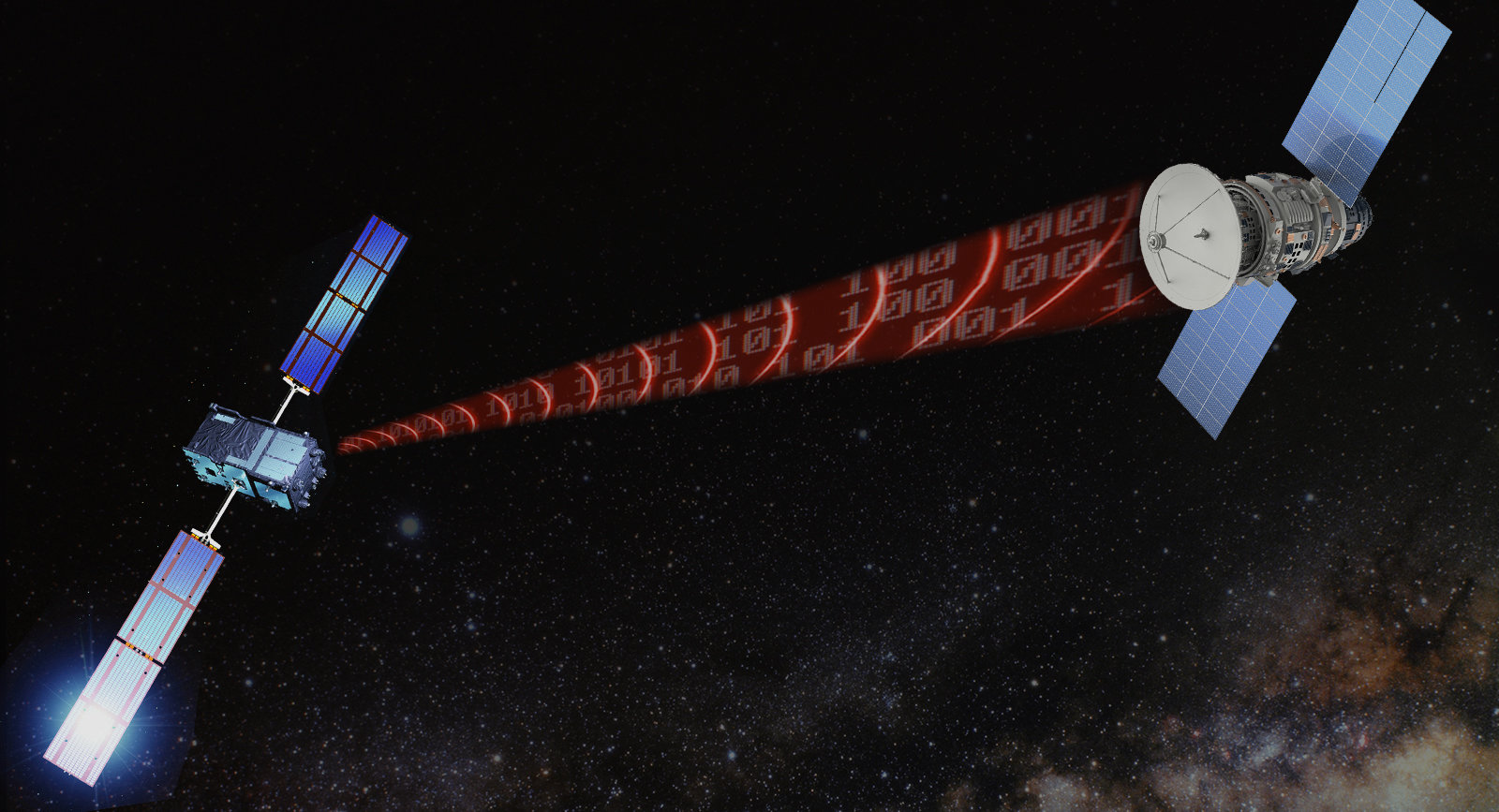 This discovery not only opened up an exciting new field of research, but has opened the door to many intriguing possibilities.
 One such possibility, according to a new study by a team of Russian scientists, is that gravitational waves 
 could be used to transmit information. In much the same way as electromagnetic waves are used to communicate 
 via antennas and satellites, the future of communications could be gravitationally-based.

OCTOBER 26, 2018 BY PAUL M. SUTTER
Gravitational waves were only recently observed, and now astronomers are already
thinking of ways to use them: like accurately measuring the expansion rate of the Universe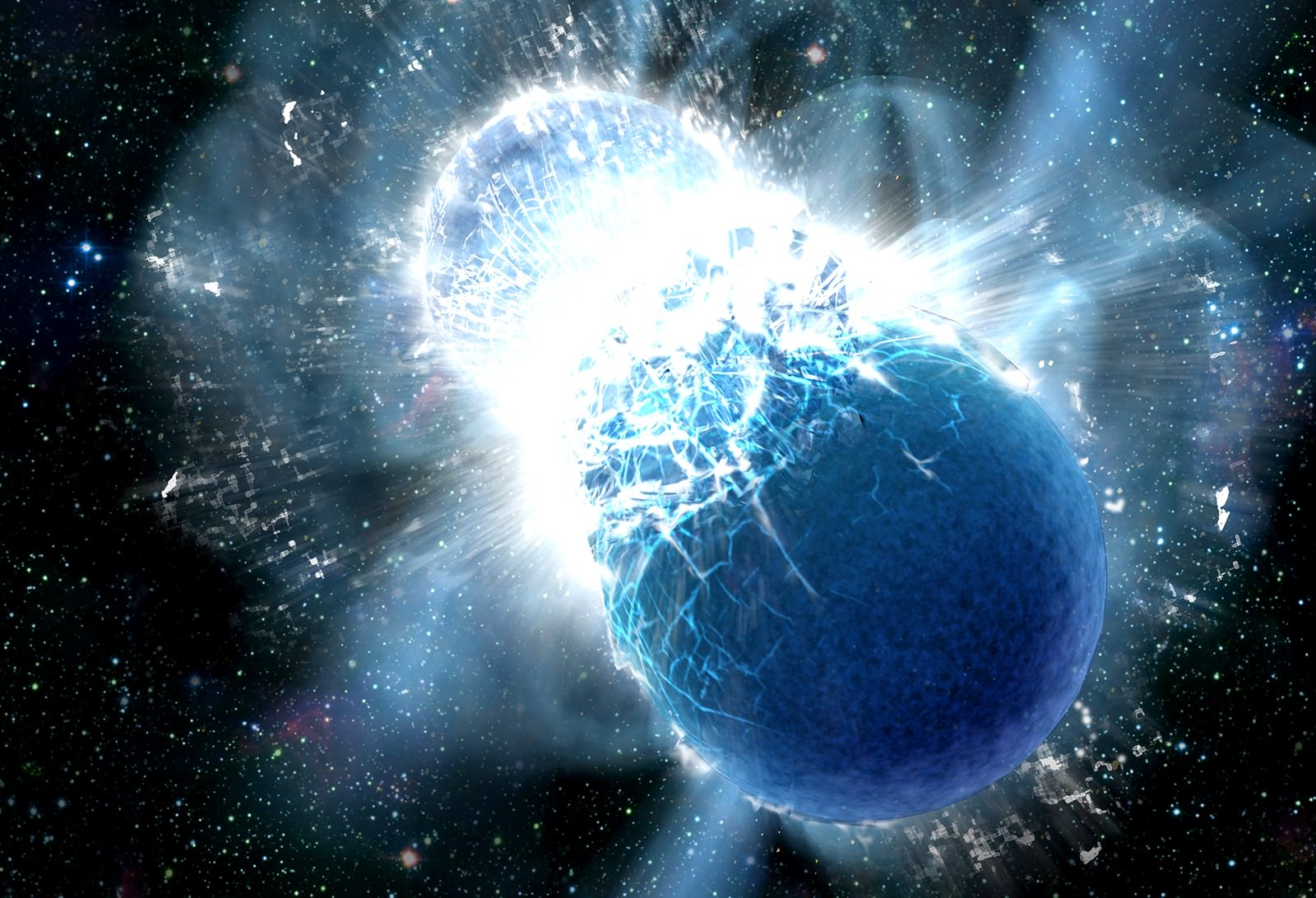 Neutron stars scream in waves of spacetime when they die, and astronomers have outlined a plan
 to use their gravitational  agony to trace the history of the universe. Join us as we explore how 
 to turn their pain into our cosmological profit.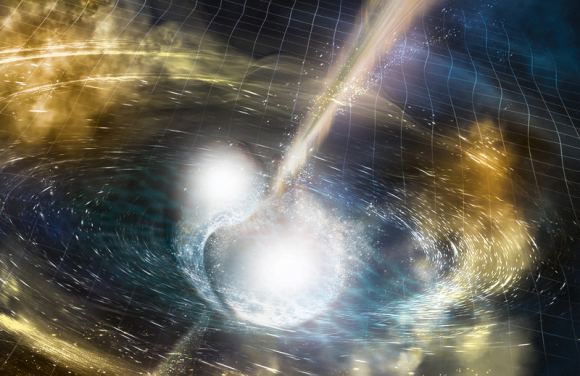 Artist's illustration of two merging neutron stars. The narrow beams represent
 the gamma-ray burst while the rippling spacetime grid indicates the
 isotropic gravitational waves that characterize the merger.
 Credit: National Science Foundation/LIGO/Sonoma State University/A. Simonnet

New Gravitational Waves Detected From Four More Black Hole Mergers.
Total Detections up to 11 Now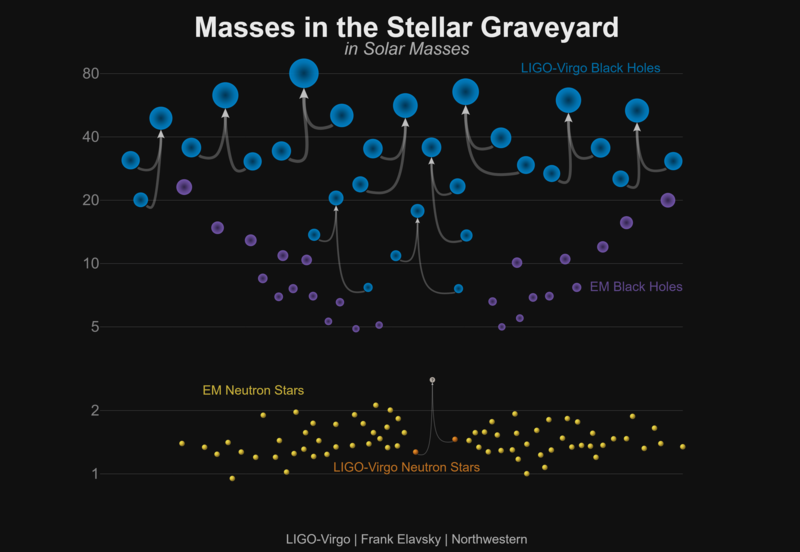 On February 11th, 2016, scientists at the Laser Interferometer Gravitational-wave Observatory (LIGO) 
made history when they announced the first-ever detection of gravitational waves (GWs).
 Since that time, multiple detections have taken place and scientific collaborations between observatories  – 
 like Advanced LIGO and Advanced Virgo – are allowing for unprecedented levels of sensitivity and data sharing.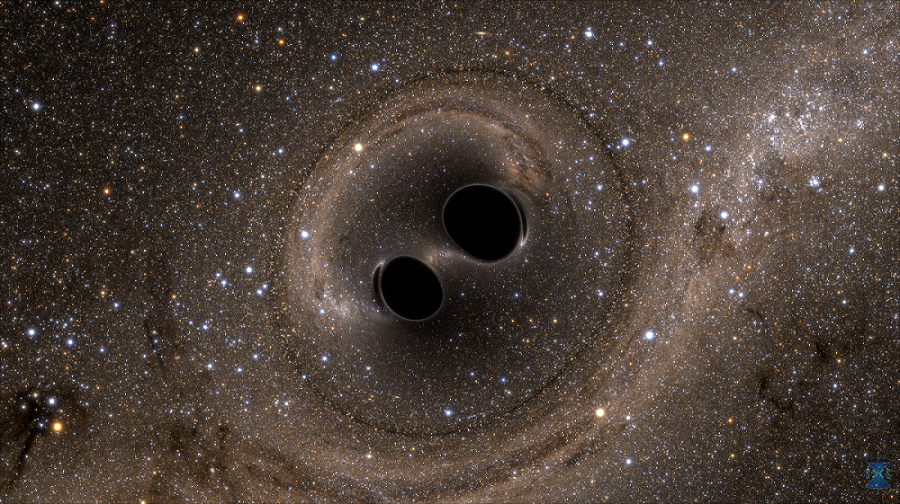 Artist's impression of two merging black holes, which has been theorized to be a source of gravitational waves.
 Credit: Bohn, Throwe, Hébert, Henriksson, Bunandar, Taylor, Scheel/SXS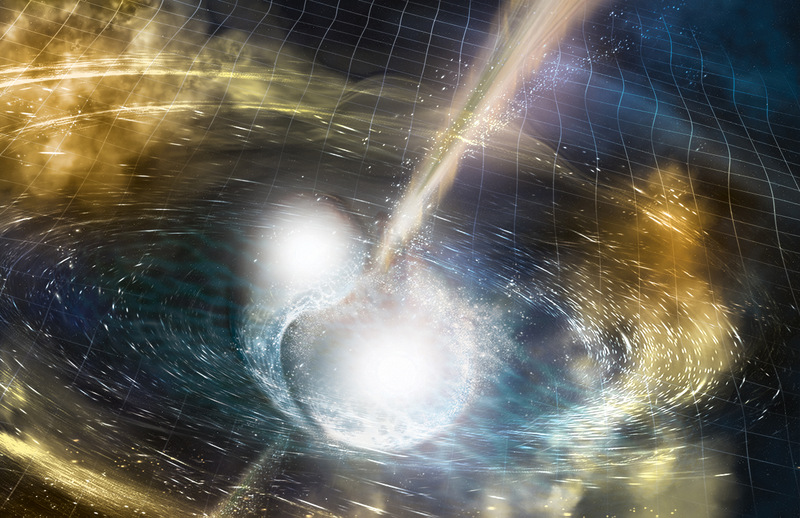 Artist's illustration of two merging neutron stars.
 Credit: National Science Foundation/LIGO/Sonoma State University/A. Simonnet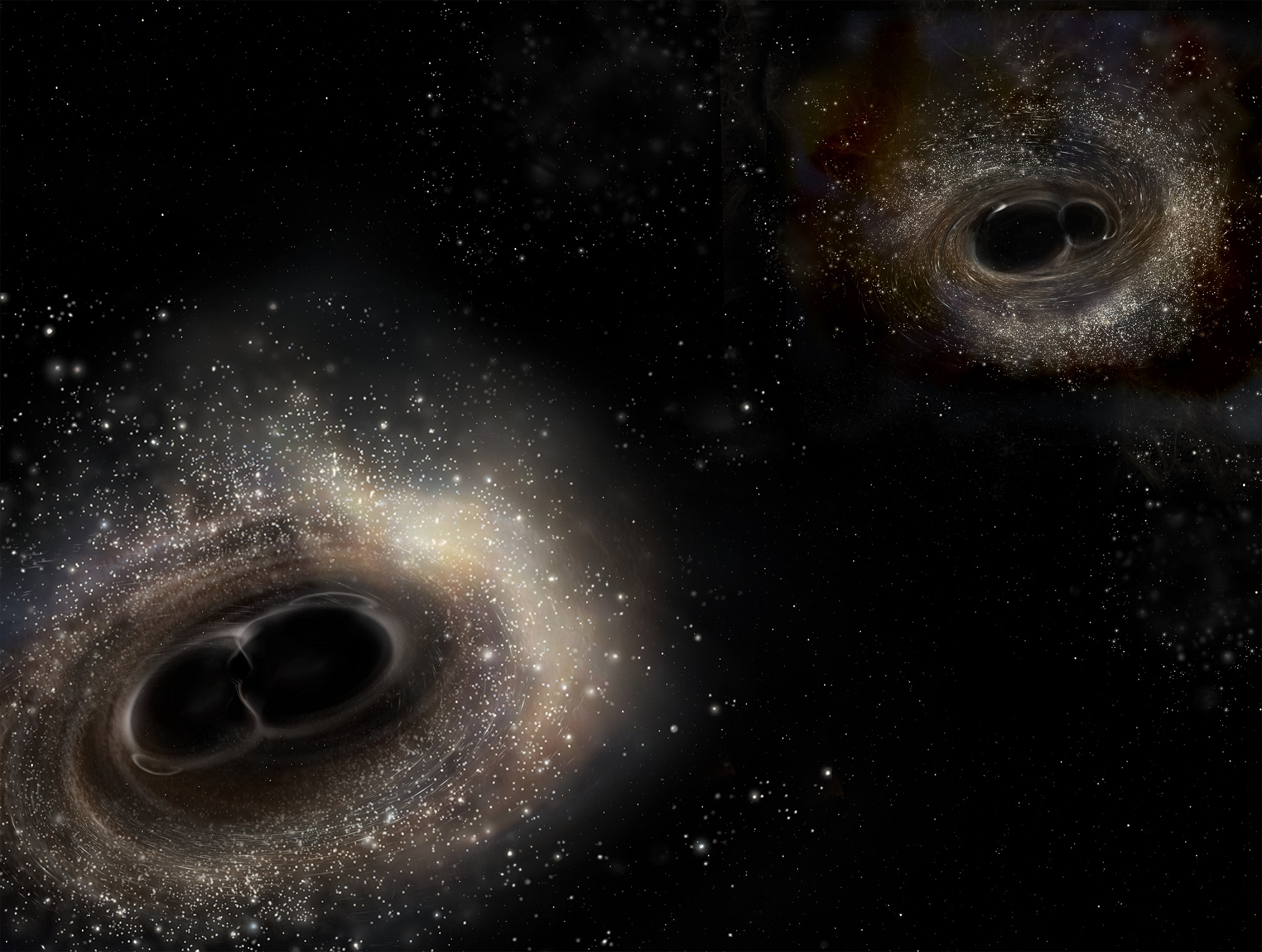 Artist's impression of merging binary black holes. Credit: LIGO/A. Simonnet.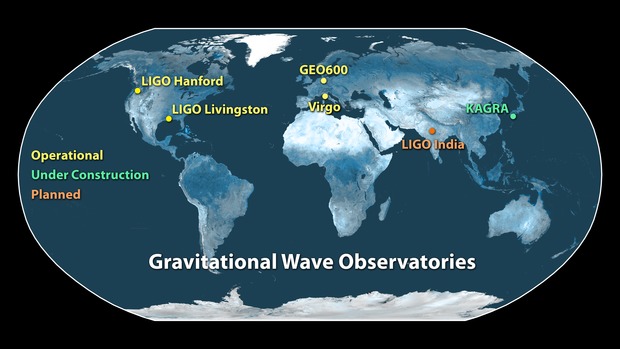 Current and planned gravitational wave (GW) observatories around the world.(as of December, 2018)
 Credit: LIGO-Caltech

A new Approach Could Tease out the Connection Between Gravity and Quantum Mechanics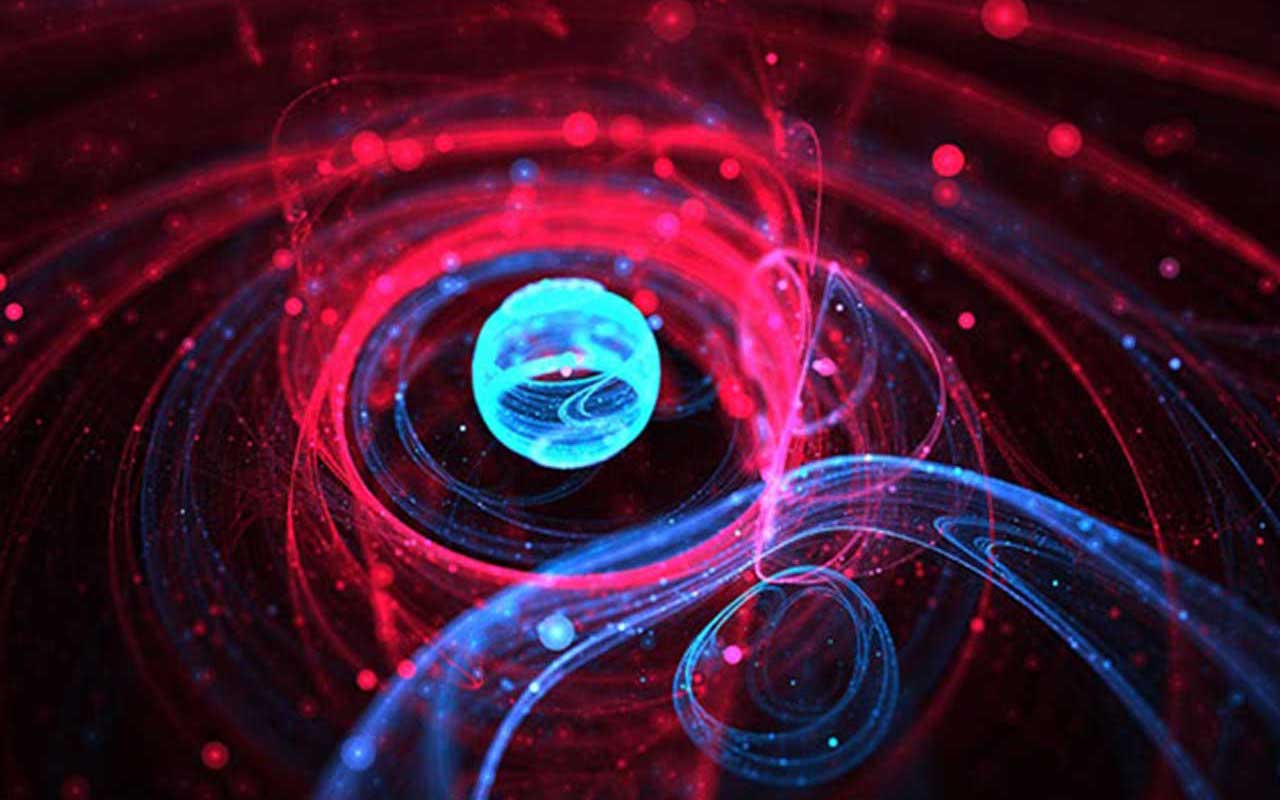 In physics, there are two main ways to model the universe. The first is the classical way.
 Classical models such as Newton's laws of motion and Einstein's theory of relativity assume 
 that the properties of an object such as its position and motion are absolute.
 There are practical limits to how accurately we can measure an object's path through space and time,
 but that's on us. Nature knows their motion with infinite precision. Quantum models such as 
 atomic physics assume that objects are governed by interactions. These interactions are 
 probabilistic and indefinite. Even if we constrain an interaction to limited outcomes,
 we can never know the motion of an object with infinite precision, because nature doesn't allow it.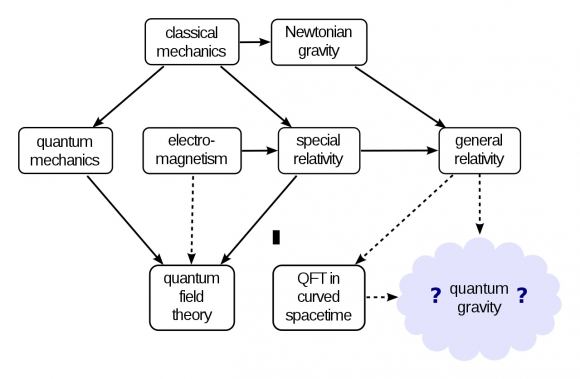 How different theories are related. Credit: B. Jankuloski
It's difficult to study this theory because we don't have any experiments to test it directly.
 But a new study proposes an experiment that could give us a glimpse of how quantum gravity might work.

Could a tabletop experiment detect gravitational waves and determine the quantum nature of gravity?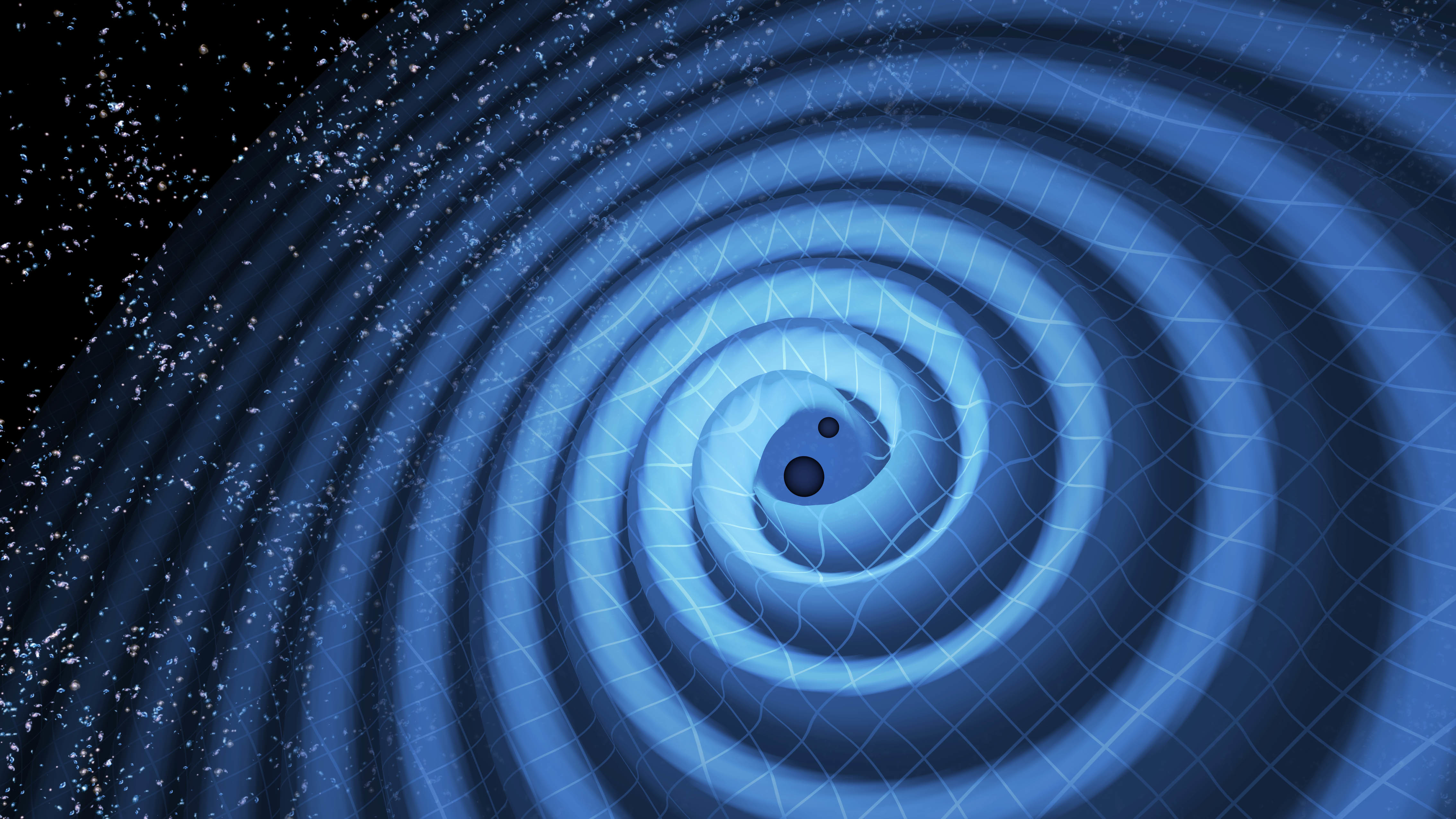 Perhaps the most surprising prediction of general relativity is that of gravitational waves. 
Ripples in space and time that spread through the universe at the speed of light. 
Gravitational waves are so faint that for decades their detection was thought impossible.
 Even today, it takes an array of laser interferometers several kilometers long 
 to see their effect. But what if we could detect them with a table-top experiment in a university lab?

In a recent paper published in the New Journal of Physics, a team of physicists proposes just such a device. 
Rather than using beams of light, they suggest using the quantum superposition of a single electron.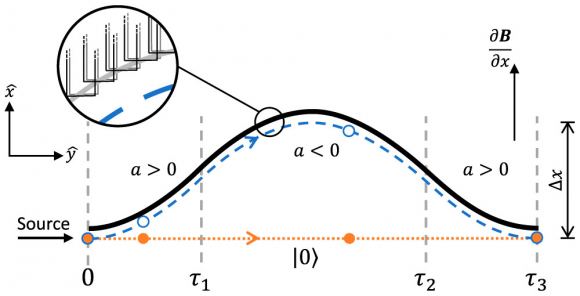 The superposition would be shifted by gravitational waves.
Credit: Marshman, Ryan James, et al


Gravity might be caused by quantum interactions. 
Credit: SLAC National Accelerator Lab

All The Gravitational Waves Detected So Far (as of January 2021)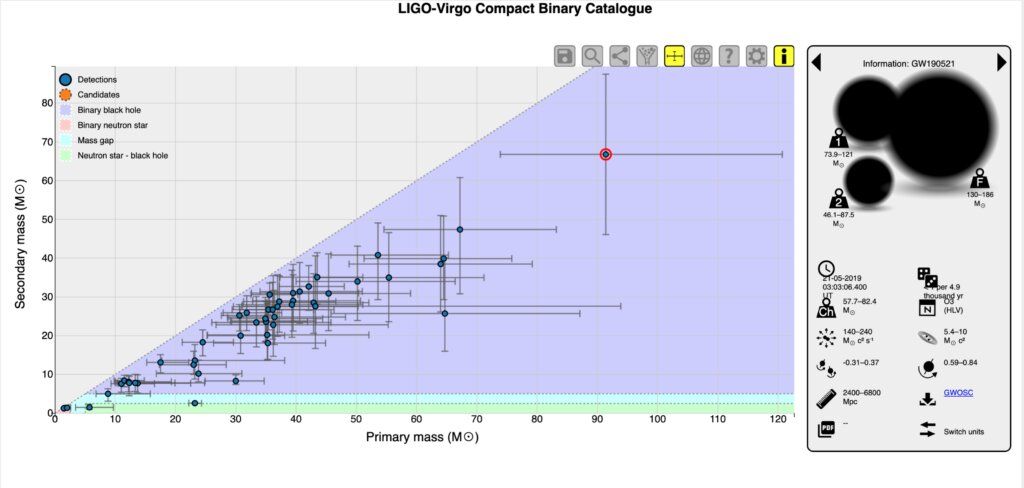 Few events in the astronomy community were received with more fanfare than the first
 detection of gravitational waves, which took place on September 14th, 2015.  
 Since then, different events have been recorded using the same techniques.
 Many include data from other observational platforms, as the events that normally
 create gravitational waves are of interest to almost everyone in the astronomical community. 
 Black hole and neutron star mergers and the like provide a plethora of data to understand
 the physics that happen under such extreme conditions.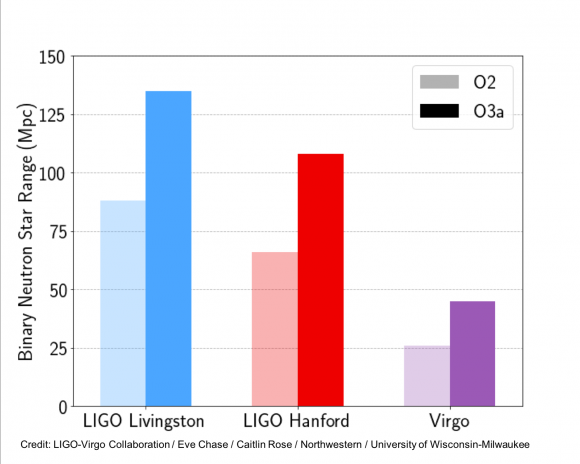 Graphic showing the how far away some of the events for each observatory were.
 O2 is the second observing period, whereas O3a is the first part of the third observing period.
Credit: LIGO-Virgo Collaboration / Eve Chase / Caitlin Rose / Northwestern / University of Wisconsin-Milwaukee.

What Happens When Black Holes Collide? Black Hole Mergers Across The Universe
An Exotic Explanation for the Most Extreme Gravitational Wave Detected so far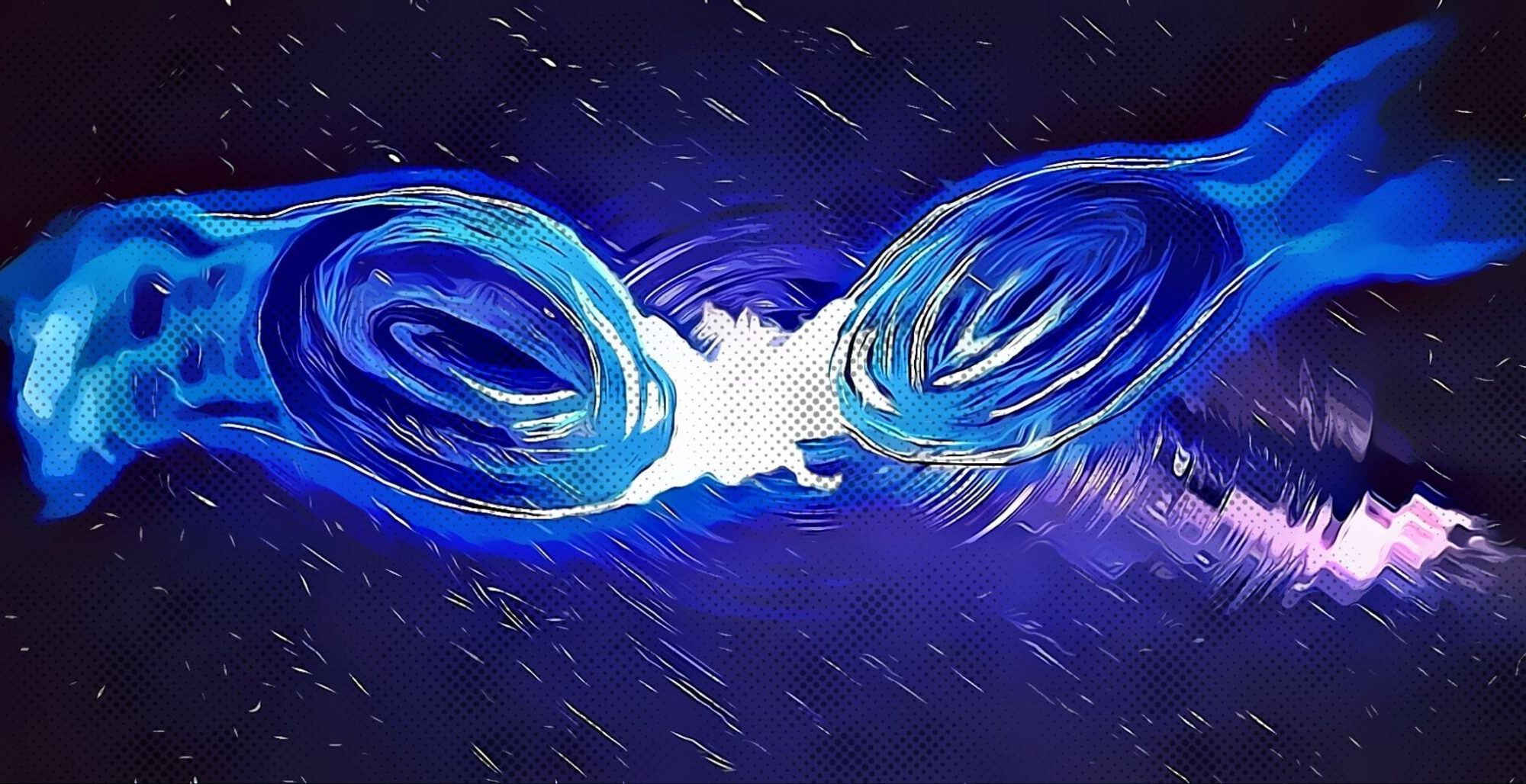 In May of 2019, the gravitational wave observatories LIGO and Virgo detected the merger of two black holes.
 One had a mass of 85 Suns, while the other was 66 solar masses. The event was named GW190521 and was
 the largest merger yet observed. It produced a 142 solar mass black hole, making it the first
 gravitational wave observation of an intermediate mass black hole. But the event also raised several questions.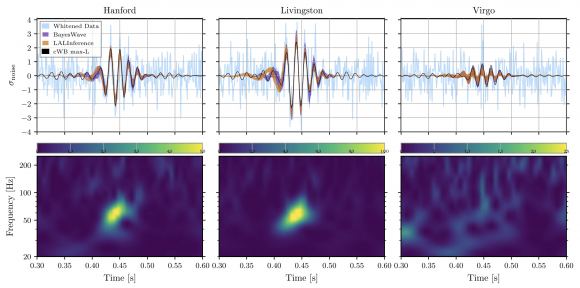 The observed merger event GW190521.
 Credit: R. Abbott et al. (LIGO Scientific Collaboration and Virgo Collaboration)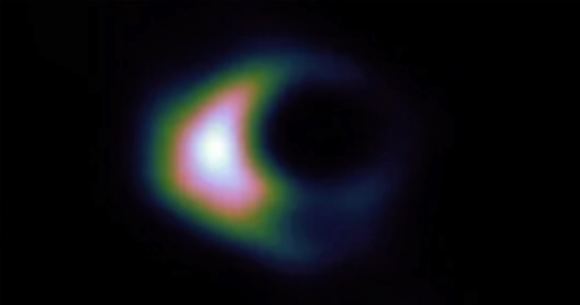 boson star as it would appear to the EHT (Event Horizon Telescope).
 Credit: Olivares et al