William Bacon's Homepages/The Mysterious Voynich Manuscript and dead sea scrolls

---
---
---
This page was last updated on October 22, 2023
---
William Bacon's The Mysterious Voynich Manuscript and dead sea scrolls Page Index
INTRODUCTION
William A Bacon's Voynich Youtube playlist
Why the Voynich MS is not a modern fake
The voynich Manuscript @ the Yale Library
---
Voynich Musuem
Similarity between voynich alphabet and Leo Nardi Da Vinci's writing
Numerical Coding of Word Sections
Gallery of Voynich Manuscript Plant Illustrations
An Indivdual effort Hand colorized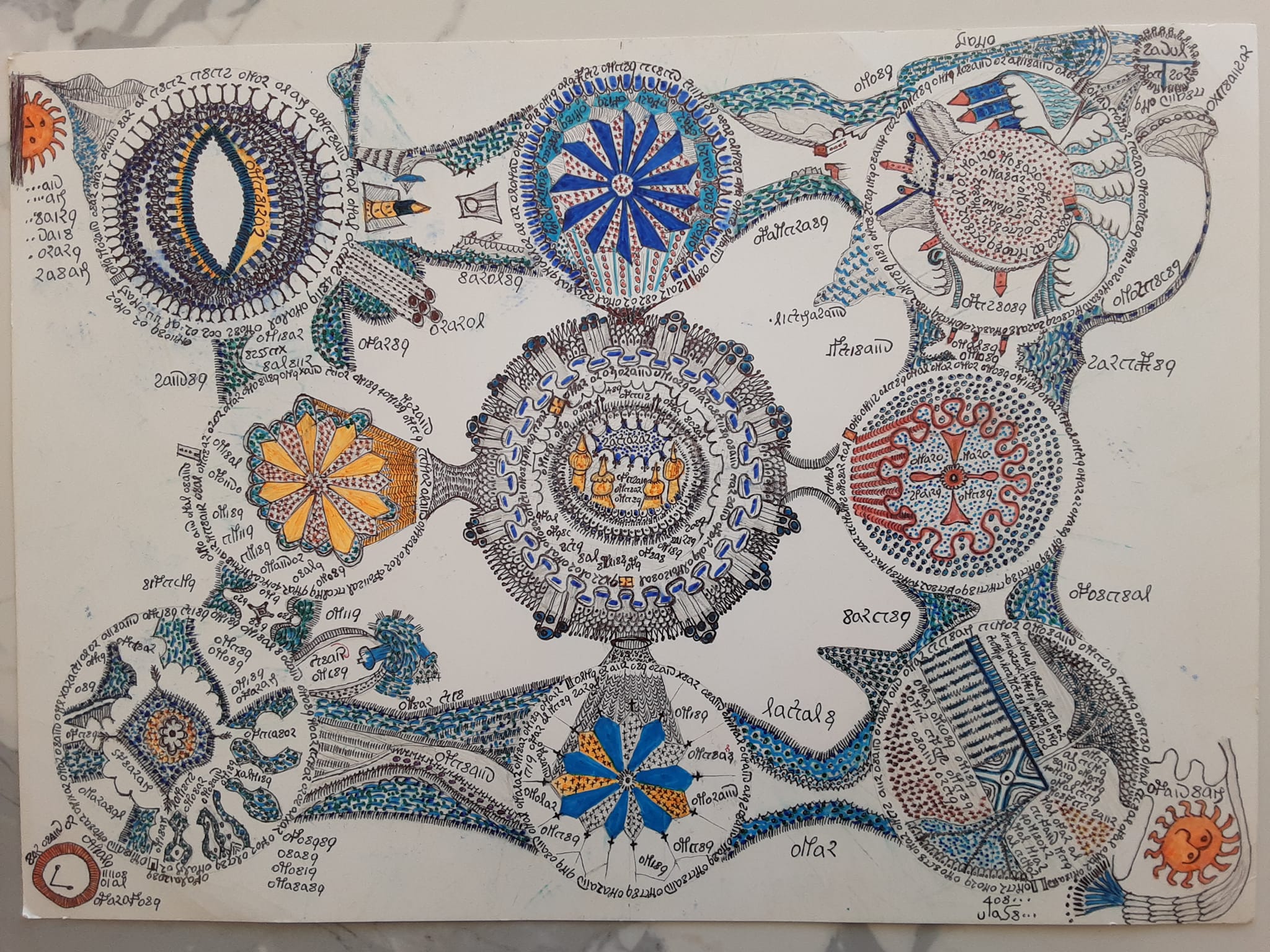 I have tried to copy centre fold, rosette section, so what do you think, please comment. It has taken me a whole week to complete.
 I have also hand copied all the text of the VM twice. It took me 6 months and 6 biro ink pens to finish. So I have stories to tell.
 Anybody serious enough about the V.M should do the same, instead of fantasing, speculating and projecting 
 their own imagination onto the book. Good luck.

another Indivdual effort Hand colorized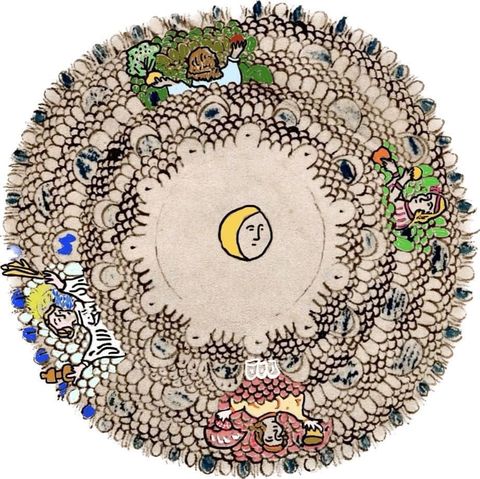 Eleonora Matarrese
Sahbaz welcome to the club by the four seasons and the Moon! 

---
Click here to return to top of page
---
---
This section for the mysterious VOYNICH DOCUMENT
---
---
The Voynich Portal
---
---
THE VOYNICH DOCUMENT translated?
Voynich Manuscript Revealed (2018)
<>

The Voynich Manuscript is a mysterious medieval manuscript written in the early 15th century.
 To date, scientists, historians, mathematicians and linguists have struggled to decipher the manuscript.
 However, the mystery has finally been put to rest. Ata Team Alberta (ATA) has deciphered and translated
 over 30% the manuscript. Currently, a formal paper of the philological study was submitted to an 
 academic journal in John Hopkins University.

Voynich Researcher.



The Voynich Manuscript
<>
The Voynich Code - The Worlds Most Mysterious Manuscript - The Secrets of Nature
<>

Subscribe to watch full natural history and science documentaries! A new documentary is uploaded every week. 

 Twitter:

It is the world's most mysterious manuscript. A book, written by an unknown author,
 illustrated with pictures that are as bizarre as they are puzzling -- 
 and written in a language that even the best cryptographers have been unable to decode.
 No wonder that this script even has a part in Dan Brown's latest bestseller "The Lost Symbol".

A blog on the Voynich Manuscript
---
---
---
An Introduction to the Voynich Manuscript, the World's Most Mysterious Book
Secrets of the Voynich Manuscript

The Voynich Manuscript is well-deserving of the title "the most mysterious book of all time".
This fifteenth-century text is full of weird drawings: from alien plants with no biological
 counterpart to miniature people operating an array of unknown machines. And then there's 
 the writing: it's composed in a mystery language, complete with a unique alphabet and grammar.
 To this day, no one has definitively solved this ancient code.

In this video, I want to investigate the world's most mysterious book, and explore the secrets of the Voynich Manuscript. From its mysterious history, passing from the hands of scholars, emperors and book dealers; to its illustrations, and how they have much in common with early medical textbooks. When it comes to the cryptic language(s) there are countless theories ranging from natural languages like Hebrew or Latin, to constructed languages built from scratch. With a topic as complex as the Voynich manuscript, there is plenty I haven't been able to talk about. But I hope this video offers a solid introduction to one of humanity's greatest mysteries…

I really hope you enjoyed this one, and thank you all for your patience! I thought it was time I made a long-form video. I'll be away on vacation these next few weeks, so it may be a while until my next upload. But I hope this video gives you plenty to chew on. Thanks for 642k subscribers!

H.

--------- 
Chapters

00:00 Announcement!
00:11 Intro
01:09 "The World's Most Mysterious Book"
02:47 The History
08:36 The Illustrations
16:54 The Writing
23:33 The Theories
30:52 Concluding Thoughts
33:26 Outro

-------------
Sources & Further Reading:


Digitised Copy


Voynich Manuscript – Wiki


Voynich.nu


The Strange Quest to Crack the Voynich Code — Undark

AI didn't decode the cryptic Voynich manuscript…
 it just added to the mystery — The Verge

The Voynich Manuscript: Evidence of the Hoax Hypothesis – Schinner (2007)

What We Know About The Voynich Manuscript — Reddy & Knight (2011)

Decoding Anagrammed Texts Written in an Unknown Language and Script — Hauer & Kondrak (2016)

The Linguistics of the Voynich Manuscript — Bowern & Lindemann (2020)

Wellcome Apocalypse — Wellcome Collection
https://wellcomecollection.org/works/du9ua6nd/items?canvas=1

------------- 
Music: 

Intro - Epic of Gilgamesh in Sumerian by Peter Pringle https://www.youtube.com/watch?v=QUcTs...

A Celtic Blessing by Bonnie Grace 
Via Epidemic Sound

Dark Water Secrets by Kikoru
Via Epidemic Sound

Two Lover's Bane by David Celeste
Via Epidemic Sound

The Inspector by David Celeste
Via Epidemic Sound

Erudition by Amber Jaune
Via Epidemic Sound

Godsend by Johannes Bornlof
Via Epidemic Sound

Wandering Soul by Gabriel Lewis
Via Epidemic Sound

The Mist by Gavin Luke
Via Epidemic Sound

The Inventor by David Celeste
Via Epidemic Sound


 ------------- 
Find me on Social Media: 

Twitter:  

Instagram:  

 Discord:  

--------- 
 Email me:

---
Click here to return to top of page
---