The Great South African Radio observatory Meer kaT (Square Kilometer array)& AUSTRALIAN PATHFINDER
Artist Conception of the completed Square Kilometer array at night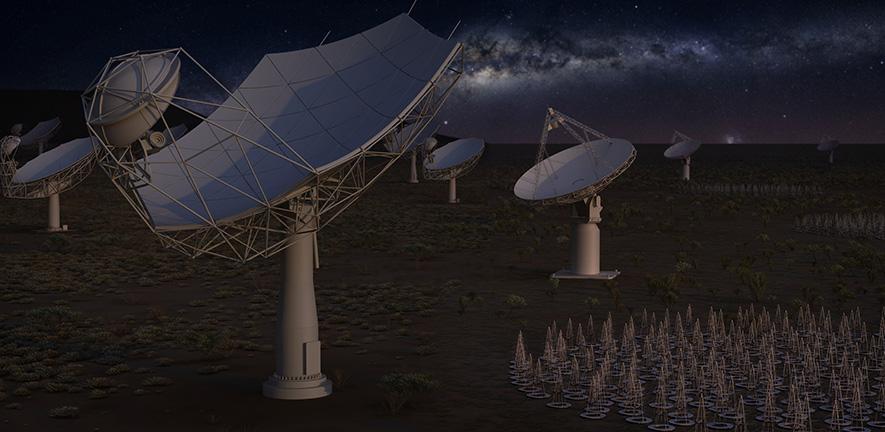 When complete, the Square Kilometer Array (SKA) will be the largest radio telescope array in the entire world.
 The result of decades of work involving 40 institutions in 11 countries, the SKA will allow astronomers
 to monitor the sky in unprecedented detail and survey it much faster than with any system currently in existence.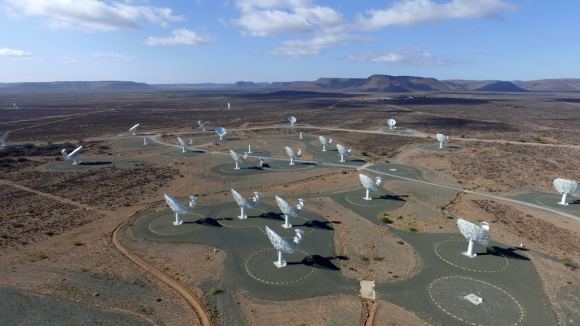 Aerial image of the South African MeerKAT radio telescope, part of the Square Kilometer Array (SKA).
 Credit: SKA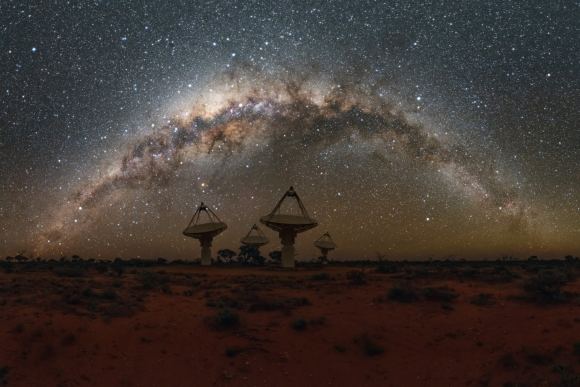 Antennas of CSIRO's Australian SKA Pathfinder with the Milky Way overhead.
 Credit: Alex Cherney/CSIRO

The Engineering Development Array from ICRAR on Vimeo.
The Engineering Development Array (EDA) is a separate telescope designed and built by Curtin University. It is a single field-node of 256 antennas, replicating the proposed antenna layout of the SKA-low field nodes, but using Murchison Widefield Array (MWA) dipole antennas. Data taken from the EDA is compared and correlated against the MWA.

As the MWA antennas have already been thoroughly characterised, the EDA helps us understand how a larger group of randomly spread antennas can be expected to perform in the given layout.
---
---
---
---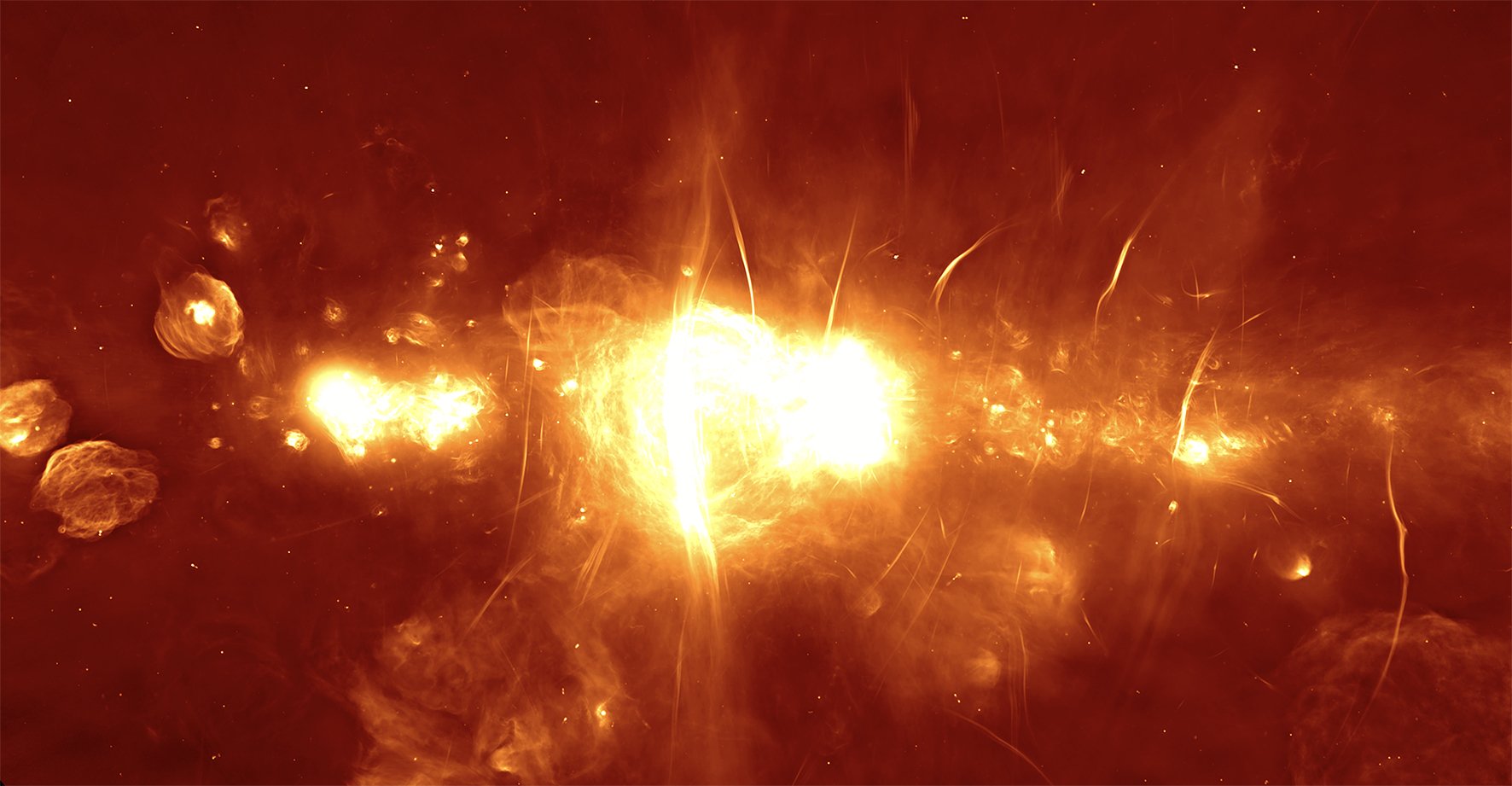 The First Image from the new Meer Kat Observatory

Australian Radio Telescopes Just Completed a map of the Universe
the Australian SKA Pathfinder radio telescope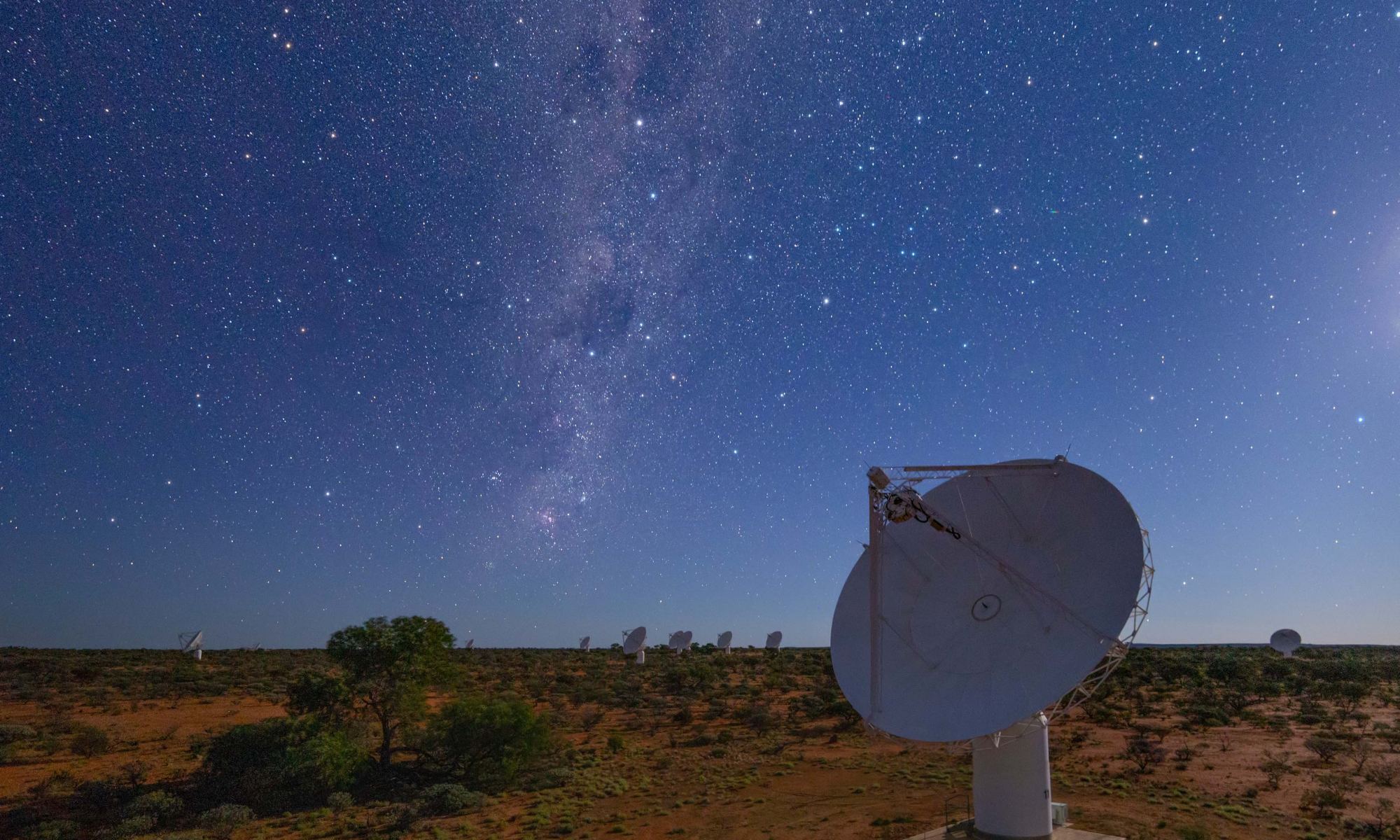 Although radio astronomy has been around since the 1930s, it is only in recent years that astronomers
 have been able to make high-resolution maps of the radio sky. Sky maps are difficult for
 radio telescopes because radio antennas need to be focused on an extremely small patch of sky
 to capture images in high resolution. But with modern antennas and computer processing,
 we can now scan the sky quickly enough to map the heavens in a reasonable amount of time.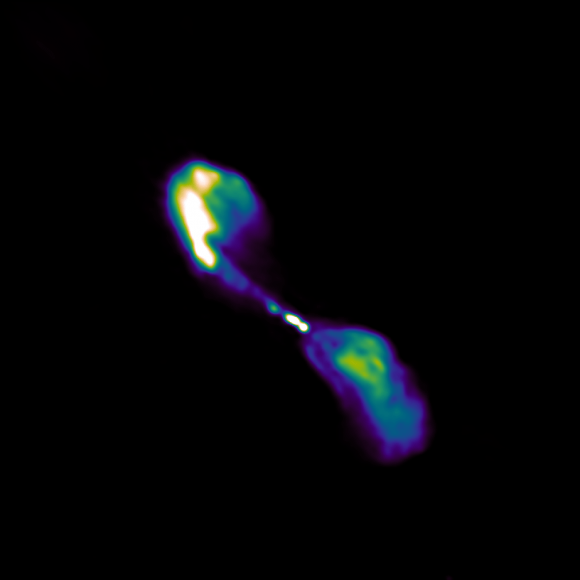 A radio view of the elliptical galaxy Centaurus A.
 Credit: CSIRO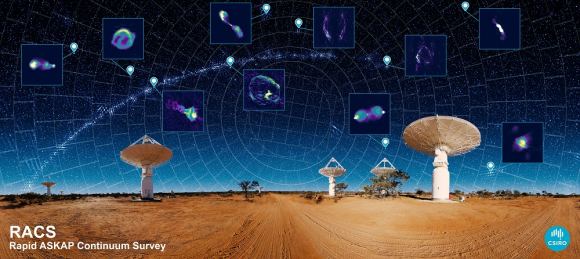 A few of the objects captured by RACS.
 Credit: CSRIO

64 Radio Telescopes Come Together to act as a Single Giant Observatory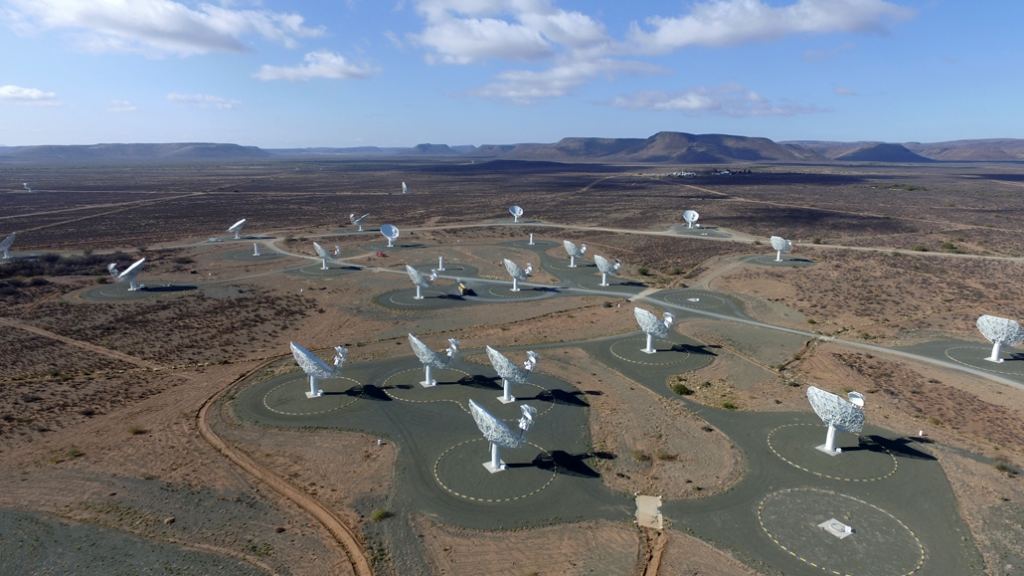 Located in the Northern Cape of South Africa, the MeerKAT telescope consists of 
64 powerful radio antennas dedicated to probing the mysteries of the Universe.
 This facility is a precursor to the future Square Kilometer Array Observatory (SKAO),
 which will consist of MeerKAT and the Hydrogen Epoch of Reionization Array (HERA)
 in South Africa and the Australian SKA Pathfinder (ASKAP) and 
 Murchison Radio-astronomy Observatory in Australia. A primary aim of the SKAO 
 is to understand the matter content of the Universe and what mechanisms
 are driving its evolution and expansion.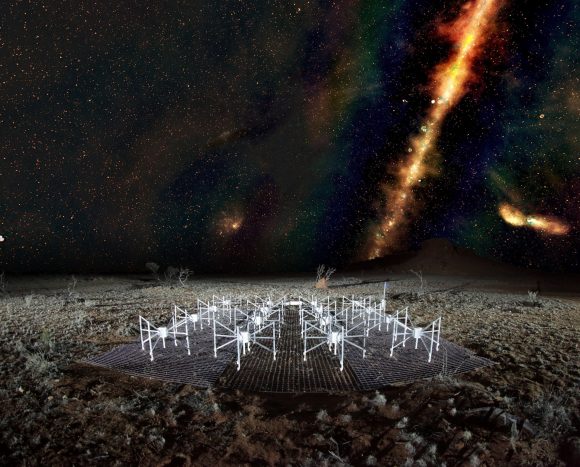 A 'radio color' view of the sky above the Murchison Widefield Array radio telescope.
 Credit: Natasha Hurley-Walker (ICRAR/Curtin), GLEAM Team; ICRAR/Dr. John Goldsmith/Celestial Visions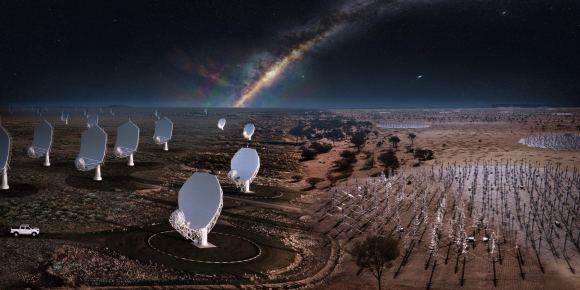 Composite image of the SKA combining all elements in South Africa and Australia.
 Credit: SKAO